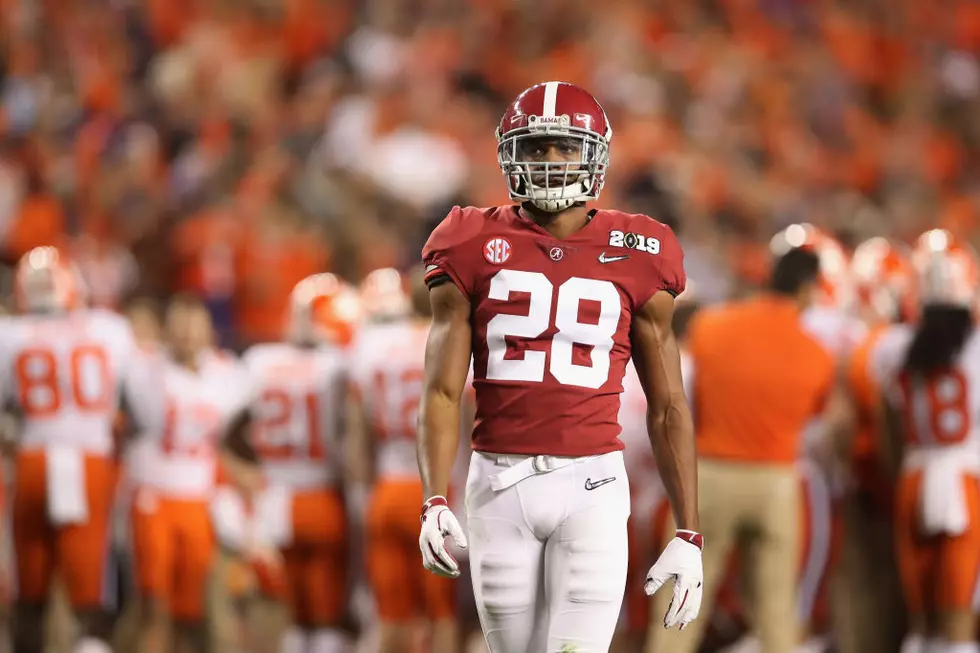 Josh Jobe is Undrafted, Signs with Philadelphia Eagles
Getty Images
Alabama cornerback Josh Jobe has gone undrafted in the 2022 NFL Draft and will sign as an undrafted free agent with the Philadelphia Eagles.
Jobe is originally from Miami, Florida and played his freshman through junior seasons at Christopher Columbus High School in Miami. He was forced to play his senior year of high school football in Cheshire, Connecticut, at Cheshire Academy due to being too old to play in Florida.
He was ranked the number one player in the state by 24/7 sports. Despite being ranked the best in his class and was snubbed Gatorade Player of the year in Connecticut. Jobe originally was a Miami commit but flipped his commitment in December of his senior year to the Crimson Tide.
The senior from Miami, Florida had a very productive career at Alabama, he started in thirty-nine games, racking up 95 solo tackles and 129 total tackles for his career. Jobe finished with three interceptions during his time at Alabama and in 2020 he had a team high eleven pass breakups as the Crimson Tide went on to win the National Championship.
The 2020 national champion spent the majority of his time at Alabama as the second best cornerback in the rotation. He shared the field in his sophomore and junior seasons with current Dallas Cowboys corner Trevon Diggs and Denver Broncos corner Patrick Surtain.
Jobe was often considered an average cornerback in college but, has the ability to develop into a solid NFL starter with decent ball skills, ability to jump routes and is very physical in man or zone coverage.
Alabama Football's Record Against the SEC & Other Major Opponents
The Alabama Crimson Tide is 929-331-43 all-time in college football. See how the records fall against the Tide's SEC rivals and other top programs in the nation.