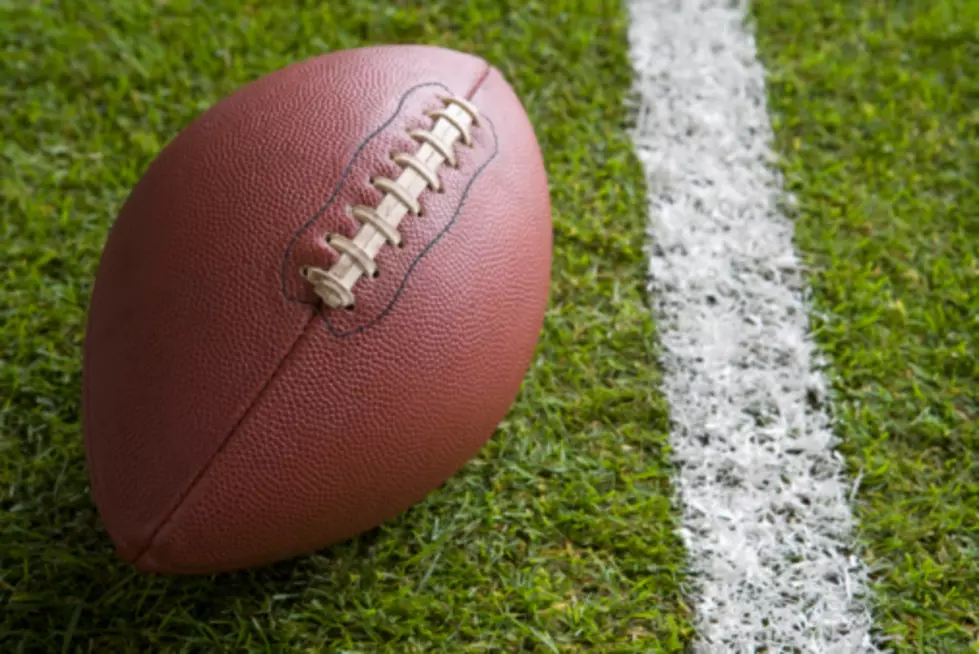 Maurice Washington Stars Under Armour All-America Game
BananaStock
Maurice Washington had more than 150 all-purpose yards and three touchdowns to lead Team Highlight to a 23-21 victory over Team Spotlight in the Under Armour All-America Game at Camping World Stadium on Thursday night.
Washington, from Cedar Hill, Texas, was one of the few undeclared prospects in the game and is currently considering Nebraska and Tennessee but says he's open to new schools. He had 69 yards rushing, 27 yards receiving and a 63-yard kick return to earn MVP honors.
Washington rushed for a 20-yard touchdown in the first quarter to give Highlight a 6-0 lead. Later in the first, he hauled in a 27-yard pass from quarterback Dorian Thompson-Robinson, from Las Vegas, to give Highlight a 13-0 lead that they took into halftime. His third touchdown, a 2-yard run, was set up by the long kick return to open the second half and gave Highlight a 20-0 lead.
Team Spotlight started its rally midway through the third quarter when Adrian Martinez, a Nebraska signee from Fresno, California, connected with Ricky Slade Jr., a Penn State signee from Woodbridge, Virginia, on a 14-yard touchdown pass to make it 20-7. Spotlight quarterback Joey Gatewood, an Auburn signee from Jacksonville, Florida, threw a 31-yard touchdown pass Xavier Williams, an Alabama signee from Hollywood, Florida, early in the fourth to pull Spotlight to 20-14.
After Highlight added a 26-yard field goal field goal from Seth Small, Gatewood came back with a two-yard run to get to 23-21 with 3:50 remaining. Spotlight failed to get a first down on its final possession.
Thompson-Robinson, who is signed to UCLA, had 118 yards passing and 17 rushing yards. Gatewood had 69 yards passing and 33 yards rushing.
Team Highlight had six sacks with Brenton Cox Jr., a Georgia signee from Stockbridge, Georgia, and Eyabi Anoma, an Alabama signee from Baltimore, leading the way with two sacks. B.J. Foster, a Texas signee from Angelton, Texas, had an interception and forced a fumble for Highlight.
Over 70 of the prospects in game had already taken advantage of the early signing period to sign with their respective schools but four players made their decisions during the game. Defensive end Tyreke Smith, from Cleveland, committed to Ohio State; linebacker Nik Bonitto, from Fort Lauderdale, Florida, committed to Oklahoma; wide receiver Anthony Schwartz, also from Fort Lauderdale, committed to Auburn; and defensive end Jayson Oweh, from Blairstown, New Jersey, committed to Penn State.
Team Spotlight wide receiver Matthew Hill, an Auburn commit out of Lawrenceville, Georgia, had an eventful game. He had a 56-yard punt return late in the third quarter that led to a touchdown. But he was flagged 15 yards on the play for unsportsmanlike conduct after he kicked the ball into the stands. However, in the fourth quarter Hill was covered on a pass that was intercepted by Foster but he chased the defender down, caused him to fumble the ball and recovered it.
Spotlight quarterback Justin Fields, a Georgia signee from Kennesaw, Georgia, did not play because of a finger injury. Fields is rated as the top high school football prospect in the nation according to ESPN.com.
Copyright 2018 The Associated Press. All rights reserved. This material may not be published, broadcast, rewritten or redistributed.