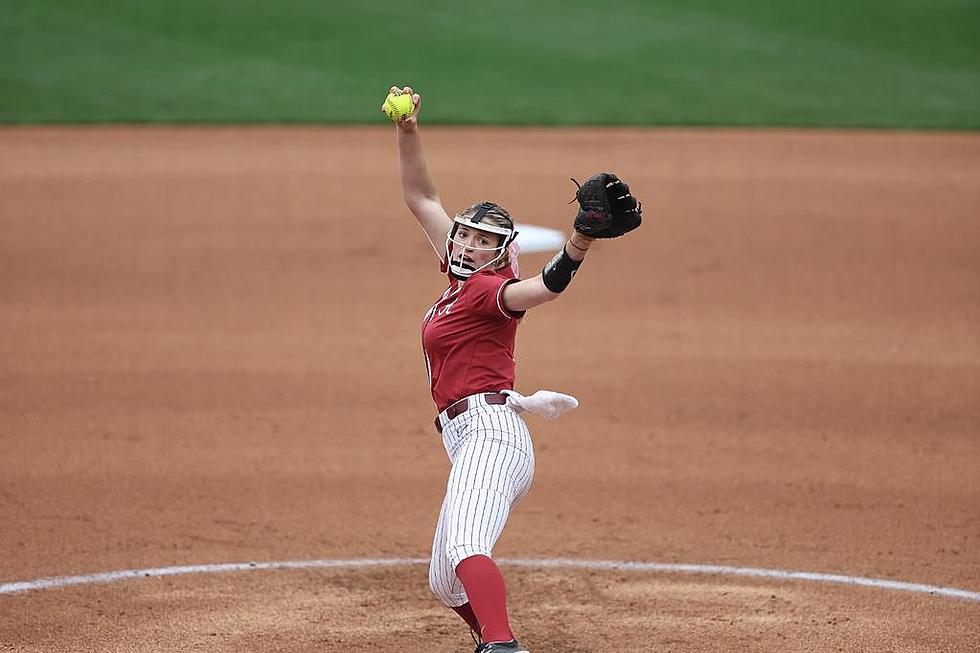 Montana Fouts Wins Wilson/NFCA D1 Pitcher of the Week Award
Crimson Tide Photos / UA Athletics
Alabama softball returned to Rhoads Stadium this past Thursday following the Tide's series win against Missouri. While rain delays remained as an annoyance for fans and players alike, they didn't stop the Crimson Tide from winning its second-straight conference series against the South Carolina Gamecocks.
Alabama's star pitcher, Montana Fouts, took to the circle for games one and two, completing both games with 25 total strikeouts. Game 1 saw Fouts take the Gamecocks to extra innings where the Tide won 2-1 and Game 2 saw Fouts throw a no-hitter, her second this season and the fourth of her career.
For her contributions to the series, Fouts was awarded with her second-straight Wilson/NFCA D1 Pitcher of the Week Award. This award marks the third for Fouts and the eleventh for the program.
Fouts is now the only Alabama player to win the award three times.
Alabama Softball's Season Opener
Alabama softball's 2023 season opening weekend.