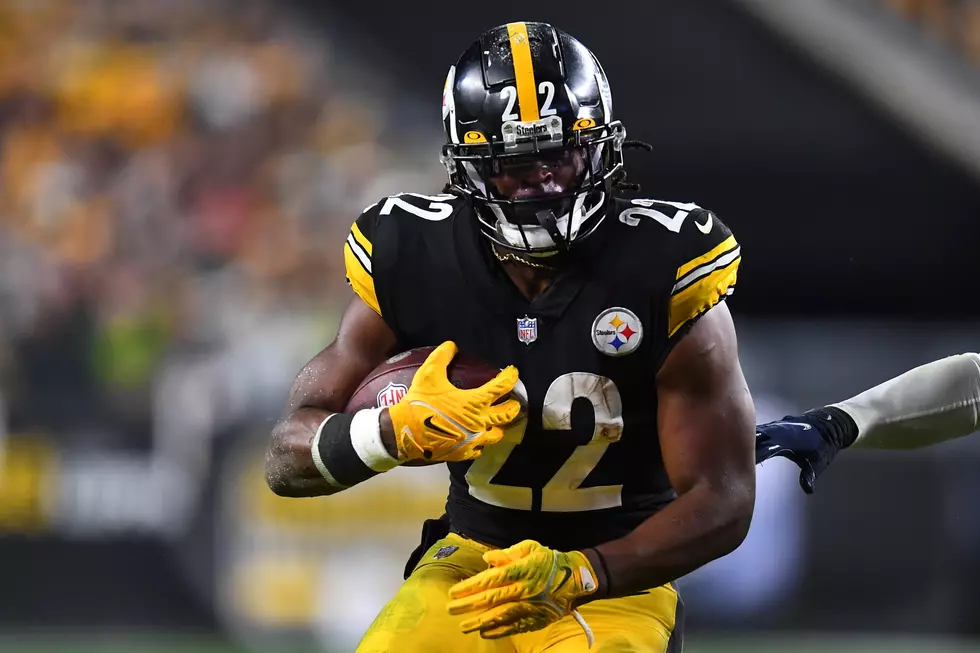 Najee Harris Posts Best Rushing Game of the Season
Getty Images
The Pittsburgh Steelers hosted the New Orleans Saints this Sunday in a low scoring contest between two of the lower seeded teams in the NFL. After some speculation on the future of the Steelers' backfield earlier in the week prior, Alabama alumnus Najee Harris helped settle some of the disputes with his best game of the season.
Harris totaled his season high in rushing rushing yards coming just one yard shy of breaking the 100-yard barrier that has eluded him up to this point in the season. He carried the ball 20 times with a rate of five yards per carry to help lift the Steelers to a much needed victory.
Harris has been struggling throughout the season and had previously only broken the 70 yard total once against the New York Jets in Week 4. The lack of production from the first round pick opened the door for Mike Tomlin to split carries between Harris and undrafted free agent Jaylen Warren coming out of the team's bye week.
Some of Harris' success on the day can be attributed to Warren who helped bring another layer to a struggling Pittsburgh offense and give Harris rest between carries. Harris remains the lead back but Warren's support can help Harris stay fresh for a full 60 minutes.
The performance was sparked after Harris broke off his longest run of the season for 36 yards, but the run ended with Harris being checked into concussion protocol afterwards.
Harris cleared protocols and was able to check back into the game later in the second quarter.
Harris will look to build on the momentum from the game when the Steelers host division rival Cincinnati in a rematch from Week 1. Harris only totaled 23 yards on 10 carries during the two teams earlier contest.
Saraland vs. Hillcrest in Round 2 6A AHSAA Playoffs
Saraland defeated Hillcrest 56-31 in round two of the 6A AHSAA Playoffs.
Happy Birthday to Coach Nick Saban
The greatest college football coach of all time turns 71 today! Take a look at a picture of Nick Saban everywhere his coaching journey has taken him before arriving in Tuscaloosa!