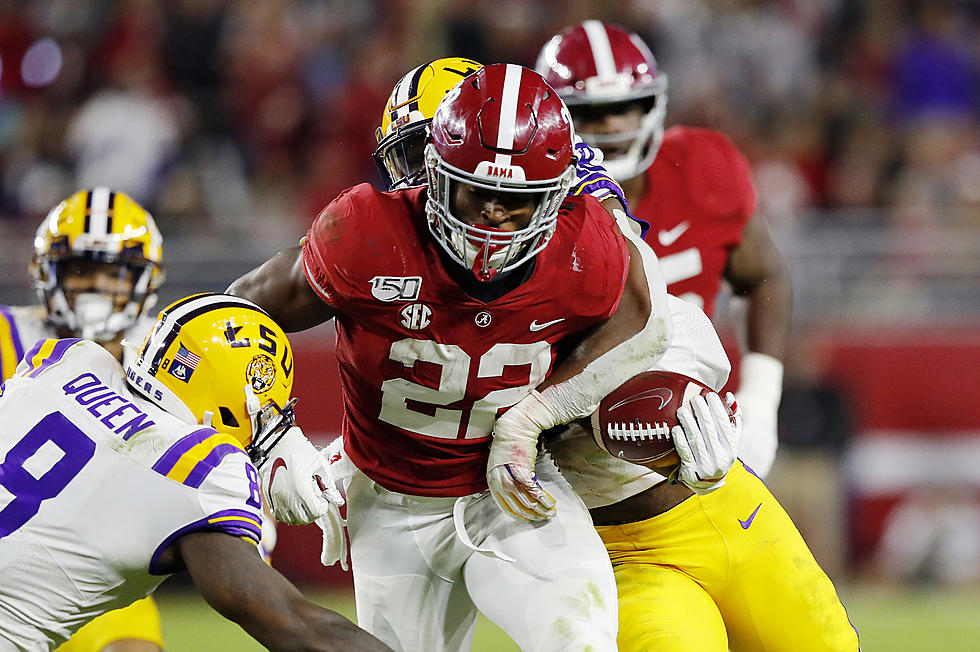 Najee Harris Will Return for His Senior Season
Getty Images
Najee Harris declares that he will return to Tuscaloosa for his senior season to play for the Crimson Tide. Harris was the lead running back for Alabama in 2019, amassing 1,224 rushing yards, 13 rushing touchdowns, 27 receptions for 304 receiving yards and seven receiving touchdowns. Harris had been considering whether he would stay in Tuscaloosa or leave and opt to enter the NFL.
Harris came to Alabama as a five-star recruit out of Antioch California, he was rated by 247sports as the number one running back prospect and number two overall prospect in the nation in the class of 2017. He spent his freshman year backing up Damien Harris and Bo Scarbrough but still lead the Tide in rushing yards in the 2017 national championship against Georgia with 64 yards rushing. Harris spent the 2018 season behind Damien Harris and Josh Jacobs on the depth chart but managed to rush for the second most yards on the team with 783 yards.
Harris cleared 100 yards rushing in six games in 2019 with his season high being 146 yards two different times. He scored a touchdown in each of the final eight games and was named to the All-SEC second team in 2019. Harris's return for his senior year will solidify running back as one of the strongest positions for the 2020 Crimson Tide. Harris will be joined by Brian Robinson, Trey Sanders, Keilan Robinson, Jase McClellan and Roydell Williams. Keep it locked in with Tide 100.9fm, tide1009.com/listen-live and the TIDE APP for all your updates on the Alabama Crimson Tide.