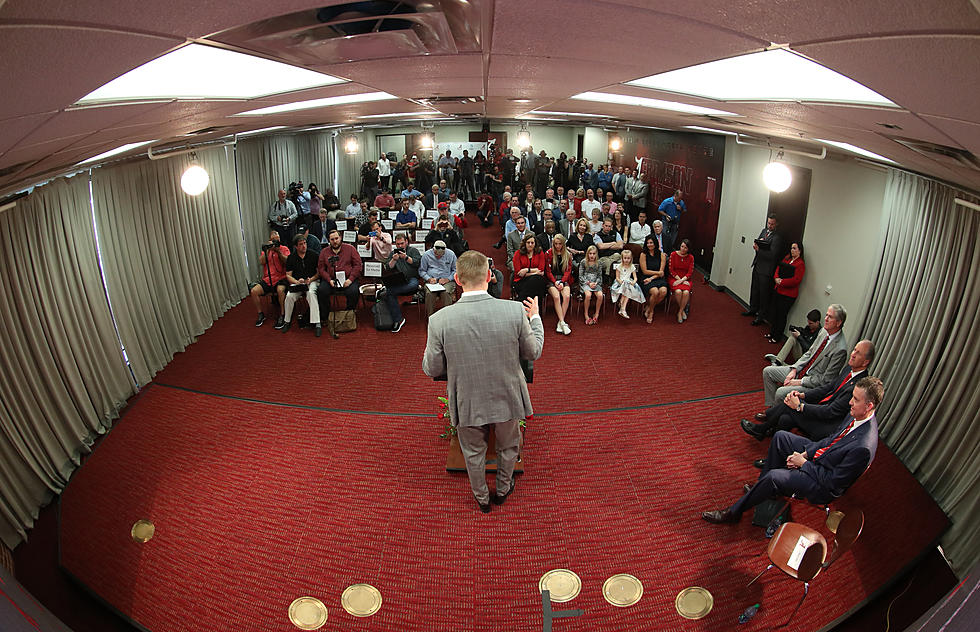 Nate Oats Press Conference and Updates: Thursday 10/27
Crimson Tide Photos / UA Athletics
Alabama head coach Nate Oats had lots to say about the Crimson Tide basketball team on Thursday during his press conference regarding Saturday's exhibition match.
Oats, showing confidence in his team, made it clear that the Tide has some areas of improvement to work on following the loss to TCU during the scrimmage on Oct. 16.
"I felt like a lot of our young new guys, especially young freshmen, first time playing against a division one team, against TCU, they got a little shell-shocked in the first half particularly," said Oats. "Let's get all the jitters out of the way before we actually play Longwood. We have referenced some stuff that we need to get better at, the defense being a huge one, shooting percentage being another … if we look at the TCU game our transition defense got exposed."
Oats mentioned how important it is for the mental aspect of the team to secure at least one win in these exhibition performances, citing last year's struggles in the postseason to pull out wins in critical situations. The head coach and his blue-collar boys look to make some critical adjustments before Saturday and before the first game of the season tips off against the Longwood Lancers on Nov. 7.
Oats is excited for the new blood entering the team and noted that he has been impressed by a key freshman that is vital to the team, while still giving love to those who have helped shaped the program into what it currently is.
"He is very smart," said Oats on true freshman Noah Clowney. "I don't know how much you can pick up when he is sitting in front of you, but he has really intelligent questions and thinks the game very well. We knew he was a really good athlete, he is probably even a better athlete than what we thought when we recruited him."
As some familiar faces now make regular appearances with NBA and G-League teams this season, Oats made sure to send them love as well, thanking JD Davidson, Jaden Shackelford, and Keon Ellis.
Focusing on this year, with the incoming players and the steady core returning from last year, coach is optimistic about what the Crimson Tide can accomplish this year. Oats is hopeful that the team can stay healthy, and that the depth of the roster encourages everyone to play the game the right way,
"I'd rather have a deep team where you really have to fight hard, play hard, defense, play the right way to get solid rotation minutes," said Oats. "When you're looking at the bench and there is 3-4 other guys who are really good at your position and they can come in and play really well for us and they have been playing well in practice, you have to give an effort."
In terms of injuries, don't expect to see Charles Bediako or Jahvon Quinerly this Saturday.
Bediako is expected to be back the first or second week of play based on coaches discretion. Oats hopes to have the full team available by early December.
Highest Rated Recruits in Bama Hoops History
Take a look at the highest rated recruits to play for Alabama since 2000 according to 247Sports.
Alabama Women's Basketball Photo Shoot 2022-23
Notable Bama Players to Play in the WNBA