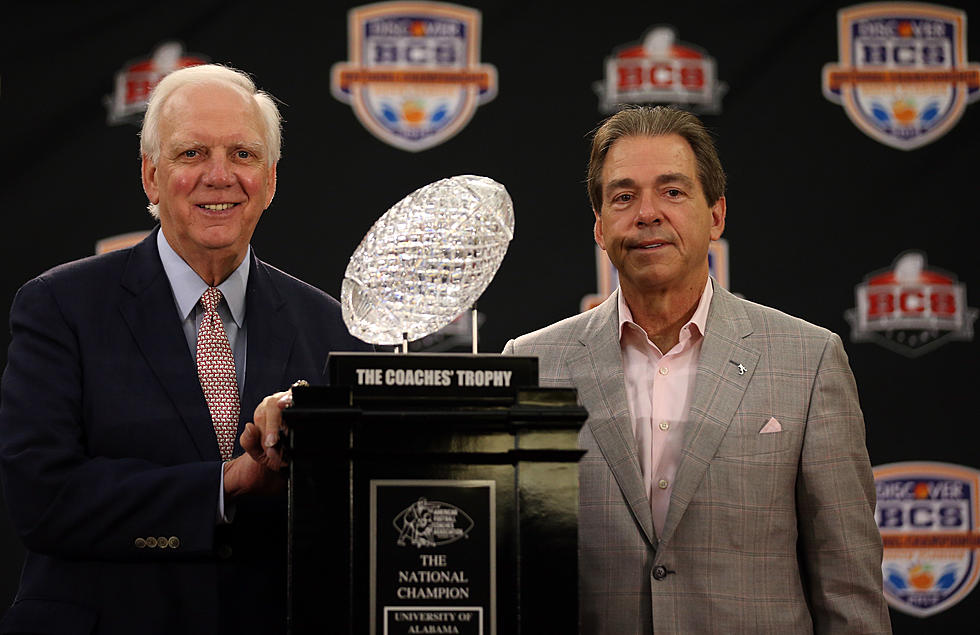 Nick Saban Reflects on Mal Moore
Photo by Streeter Lecka/Getty Images
In his weekly press conference, Alabama head coach Nick Saban discussed former great Alabama Athletic Director Mal Moore. Moore passed away ten years ago, but his legacy lives on in the Capstone. Moore was mentioned in Saban's opening statement, and he spoke about his impact on the university and himself.
"Mal Moore was really close, a good friend, and a great supporter. He really loved the University of Alabama," Saban said. "He was here for a long time as a coach, administrator, and athletic director, and the relationship he developed with Mrs. Terry and us was the biggest reason we came here. I believe he's been gone for ten years, and we certainly miss him. I can't tell you how many great lessons he has taught me and how grateful we are for the lessons he has taught me and the things he has done to support the program and help us turn it around."
Moore was Alabama's athletic director from 1999 to 2013. Prior to that, he was a member of the 1961 national championship team, which was led by legendary head coach Paul "Bear" Bryant. Moore worked as a coach on Bryant's staff from 1964 to 1982.
Saban was asked if he remembered any stories from his time with Moore, and one of them involved former Heisman Trophy winner Mark Ingram. Saban described how Moore would come into the room where he watched the film and talk to him about Ingram carrying the ball in the wrong hand.
"Every Sunday around three in the afternoon, I just sit down and  I was complaining to him about Mark Ingram carrying the ball in the wrong hand, but he was having a really good year, and we were having a good year," Saban said. "I told Mal, 'I'm not sure how we're going to get this guy to carry the ball in the right hand.' He told me, ' When I coached the quarterback..., I told coach Bryant that if he did something different with his throwing motion, it would make him a better passer. He warned me not to mess with the guy.' So, he was saying, 'Don't mess with Mark Ingram."
I believe Saban took his advice because that season marked the beginning of the Saban dynasty at Alabama after winning the national championship in 2009. Moore has been gone for a long time, but his influence and memories will live on in Tuscaloosa and the Alabama football program forever.
First Day of Spring Football Practice 2023
Photos from the first day of spring football practice, March 20, 2023.
Alabama Baseball Takes Down Kentucky 3-26