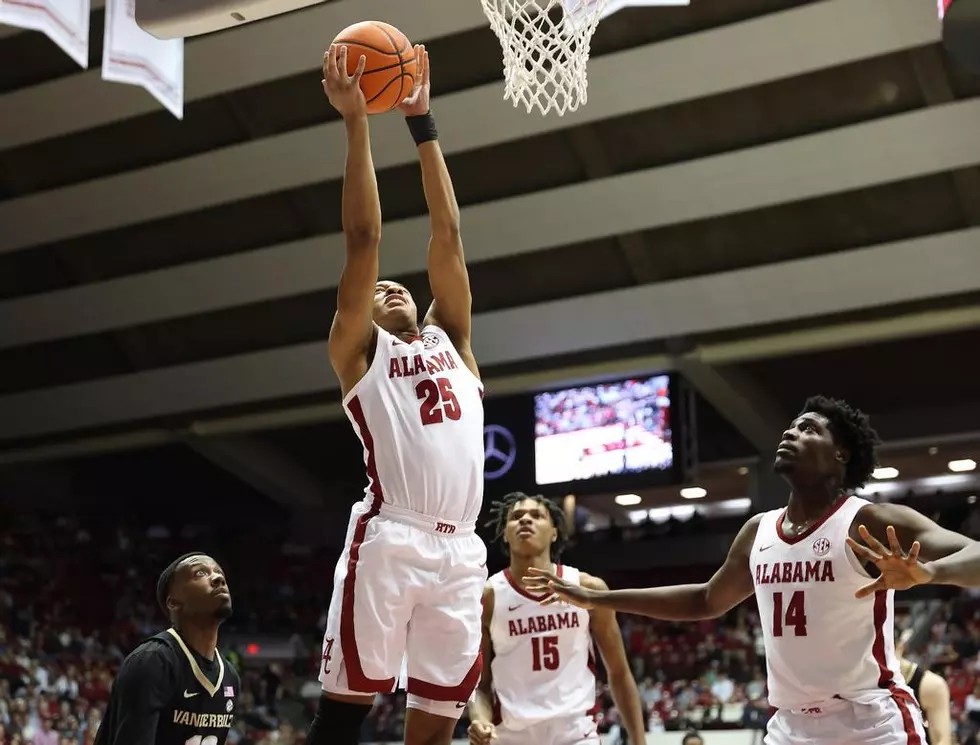 Nimari Burnett Has a Comeback Game for the Ages
Photo Courtesy of Alabama Athletics
On Tuesday, everything went right for the Alabama Crimson Tide as they defeated the Vanderbilt Commodores 101-44. In Alabama's largest SEC win ever, Nimari Burnett reminded the College Basketball world why he is one of the best-kept secrets in the sport.
Against the Commodores, Burnett scored 16 points, four rebounds, and one assist while only playing 15 minutes total. What made him so deadly against Vanderbilt is that he seemed like he did not miss all night. Last night Burnett was five for eight on his field goals and an astounding four for seven (57%) from beyond the ark.
'I am happy for Nimari," said Coach Nate Oats. "You know he felt he's coming back around, we've seen him shoot like that in practice plenty. It's great to see him shoot like that in a game."
The former five-star recruit originally committed to Texas Tech but he never got going like he originally wanted to in Lubbock. In one season with the Red Raiders, Burnett averaged five points a game and one rebound per game. After one season and for personal reasons, he decided to transfer to The Capstone and play for Coach Oats.
Sadly for Burnett, his first season with the Crimson Tide was cut short before it even started. In camp, he tore his ACL and missed the entire 2021-2022 season. After recovering from the ACL injury, Burnett has been a key role in the team's success this year. Some bright spots have been an 18-point game against Jacksonville State, eight points against Houston, and eight points against Michigan State in the Phil Knight Invitational
Injuries struck Burnett again, after breaking a bone in his hand, against Memphis earlier this year. Luckily for him, the injury was not season-ending, and he returned to play minor minutes against Oklahoma before being set free against Vanderbilt.
"Against Oklahoma, we did not play hard," said Burnett. "You know we did not put it all together when we needed to and we were kinda complacent. We kinda needed that loss to help us get better, and it's helping us get better, there are still things we need to work on but we had a really good comeback tonight.
Alabama vs Arkansas Basketball January 11 2023
Alabama vs LSU