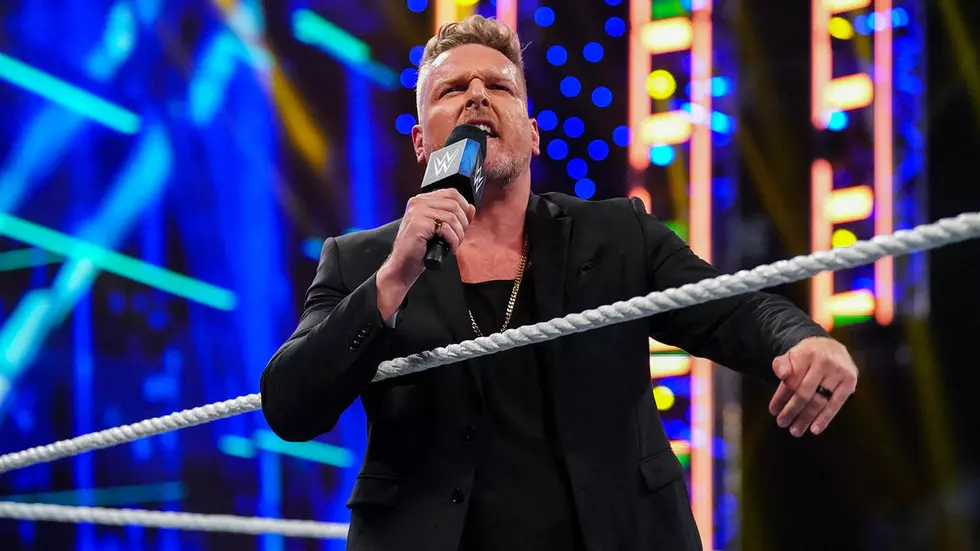 Pat McAfee Takes Issue with Saban's Burton Decision
Photo courtesy of @WrestlingNewsCo via Twitter.
After the Crimson Tide's loss to the Tennessee Volunteers in week seven, video circulated from fans at Neyland Stadium that appeared to show Jermaine Burton strike a female Tennessee fan. Another video showed him knocking the phone out of another fan's hands.
Speculation ran amuck all week about whether or not Burton would be disciplined by the team. Ultimately, he wasn't and played the full game against the Mississippi State Bulldogs.
Head coach Nick Saban offered an explanation after the game that many have since criticized for not being enough to justify what fans saw. 
"Look, I don't know how many of you have ever been in a situation like that, but I talked to him, he was scared, I was scared, some of our other players were scared. I think you learn to respect other people because we have a responsibility to do that, regardless of the circumstance that we're in. I talked to the guy. We have him in a counseling program, it's not an anger management program as people announced today. Nobody ever said that. That's not the problem. That's not the issue," said Saban.
"It's about having the proper respect for other people. I didn't think it was neccessary to suspend the guy, so, if you knew the whole story maybe you wouldn't either, but I'm not going to divulge that."
Prominent sports talk show host and former NFL punter Pat McAfee, took issue with that explanation.
"I don't know how Saban doesn't punish that guy. I don't know how – just for the optics of it. Just for, you're playing Mississippi State. You're about to beat the hell out of them. Just as a message going forward. Okay, I understand you're a football player, they came onto your field, but you can't just be openly slapping women," said McAfee.
McaFee hosts the Pat McAfee show on YouTube daily from 12-3 p.m. EST in addition to being a host of ESPN's College Game Day.
Football Practice - 10/18/2022
Check out these pictures of the Crimson Tide preparing to host the Mississippi State Bulldogs for homecoming after their loss to Tennessee.
LOOK: Pictures From the Last 15 Years of Wins Over Tennessee
A series of photos from 13 of the last 15 wins in a row Alabama has had over Tennessee.