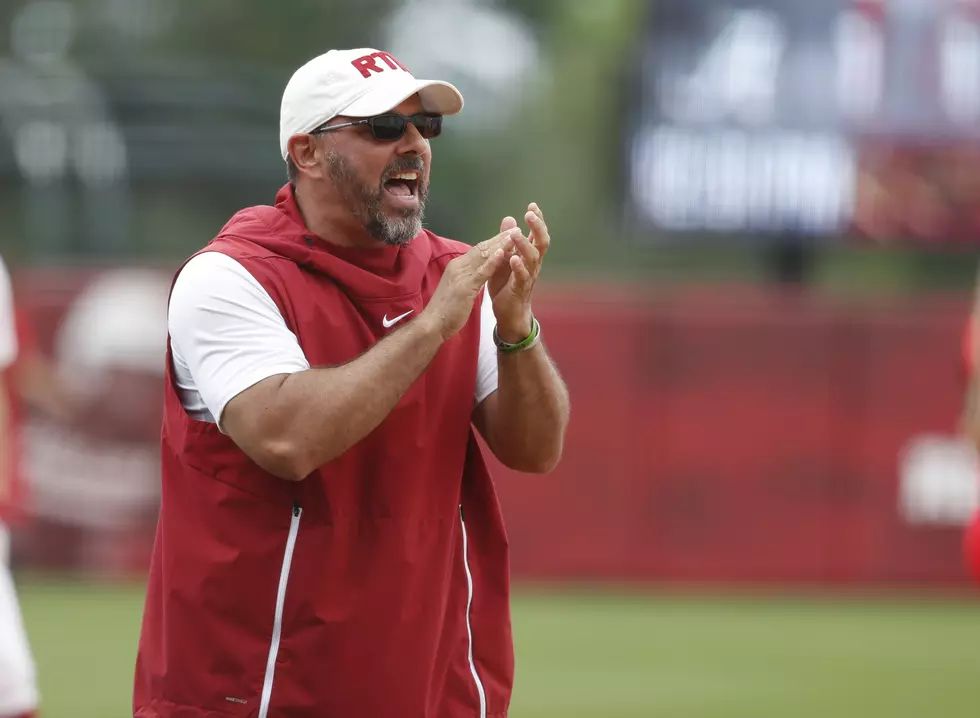 Patrick Murphy Speaks on Alabama Sports Hall of Fame Induction
Crimson Tide Photos/UA Athletics
Alabama softball coach Patrick Murphy joined The Gary Harris Show to talk about his induction into the Alabama Sports Hall of Fame as well as give some insight into the evolution of softball as a whole in his time as a coach.
Coach Murphy is one is eight inductees in this year's class, joined by the likes of Phillip Rivers, Justin Tuck and more. Since taking over as head coach of the Alabama Crimson Tide softball team in 1999, Murphy has compiled an incredible record of 1149-320 and the team has reached 22 straight NCAA Tournaments, winning a national title in 2012.
Speaking on his induction, coach was reluctant to take any credit for himself, instead thanking those who have been alongside him, "If it wasn't for great assistant coaches and great players, this never would have happened. And to be first person involved with softball to get in is also really cool, so thanks to everybody that played a part in it."
Diving into the evolution of the sport in his time as a head coach and the steep rise in the ability of hitters, Murphy said, "Over the last 10-15 years, every rule change that's gone in softball has been a positive toward the hitter. There hasn't been anything for a pitcher to take advantage of."
Explaining how modern scouting has also impacted the ability of hitters, coach said simply, "There's no diamond in the rough anymore (...) It's so easy to scout teams, to scout pitchers."
"The people in the league know a pitcher," Murphy said.
Previewing the Tide's upcoming series with the red-hot Missouri Tigers, coach said, "[Missouri] swings hard, they swing for the fences (...) Good hitters, really good defender out in left field (...) And they have eight seniors."
"They have a veteran team. I really like their coach, I think they're well coached," Murphy said about the Tigers.
The Crimson Tide takes on Missouri this weekend in its final series of the season before the SEC Tournament. Game one of the series is set to begin on Friday, May 6 at 6:00 P.M. CST.
Coach Murphy's entire interview with Gary Harris can be found here in the Tide 100.9 Podcast Center. Tune in weekdays from 9:00-11:00 A.M for The Gary Harris Show on Tide 100.9 FM or streaming from the Tide 100.9 app.
The 10 Greatest Athletes from Alabama
Highest Earning Bama Pros of All-Time
The University of Alabama is known for constantly cranking out world-renowned athletes, but who of the best active or former pro players have the highest career contract earnings?
Alabama Athletes With NIL Deals
The biggest evolution in college athletics history is here. Check out which current Alabama athletes hold NIL deals in this ever-expanding and changing photo gallery.