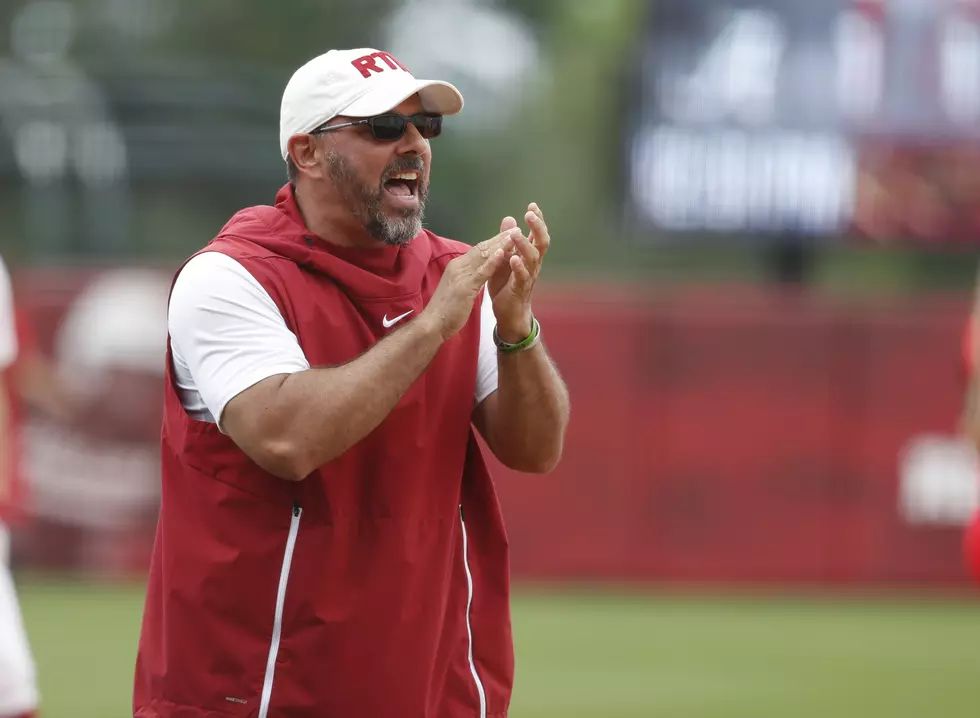 Patrick Murphy Talks 2022 Season, Fresh Faces and Fall Ball
Crimson Tide Photos/UA Athletics
With great success comes great expectations, and such is the case for the 2022 Alabama softball team. After sweeping through the conference in route to an SEC Championship, the 2021 team made a run at the national championship, ending up finishing amongst the top four teams in the country. Wednesday, head softball coach Patrick Murphy joined The Gary Harris Show to talk about the past season, the upcoming season, and more.
With star pitcher Montana Fouts returning, Alabama is holding on to their biggest advantage with possibly the best pitcher in the country. She is one in a long line of pitching dominance for the Tide, as 17 of the past 18 years the team has produced an All-American pitcher. There are gaps to be filled though, namely who Murphy called "the best right handed hitter we've ever had", Bailey Hemphill. The catcher and offensive juggernaut set the Alabama career record for home runs with 64.
Hemphill's departure leaves a big hole to be filled on the team, and one that encompasses not only catching and hitting, but leadership. Veteran Kaylee Tow will look to be one of the players filling the offensive and leadership roles, as the graduate student has long been a key hitter. As far as catcher goes, Murphy had high praise for Tennessee transfer Allie Shipman. Shipman also will provide an offensive boost, as she hit 39 RBIs last year for the Volunteers.
The fall season is fast approaching, with a doubleheader scheduled in Nashville for Oct. 10. There is a lot to watch for, including the acquisition of nine new players since last season.
The return of Bailey Dowling from a season-ending injury will be much anticipated as well, but according to Murphy we probably won't see her in action until February, giving her as much time as possible to get back to full health. The spectacular sophomore was ranked second in the country coming out of high school, and certainly made an impact in the infield and behind the plate. After a freshman season cut short by injury, she will certainly look to bounce back strongly.
Murphy also spoke on the 2022 SEC Softball Championship Tournament being hosted by Florida, sounding excited to get back to Gainesville. He brought up that last season's SEC championship was the first to be won by the host since Alabama won it back in 2012.
Murphy will speak to open up Nick Saban's upcoming Nick at Noon event this Friday, September 31st. The team begins fall ball Oct. 10th, and will start regular season SEC play against LSU on March 11th. The spring non-conference schedule has yet to be released.
The 2021 Alabama Football Schedule in Photos
West Alabama Restaurants That Should Be Franchised Nationwide