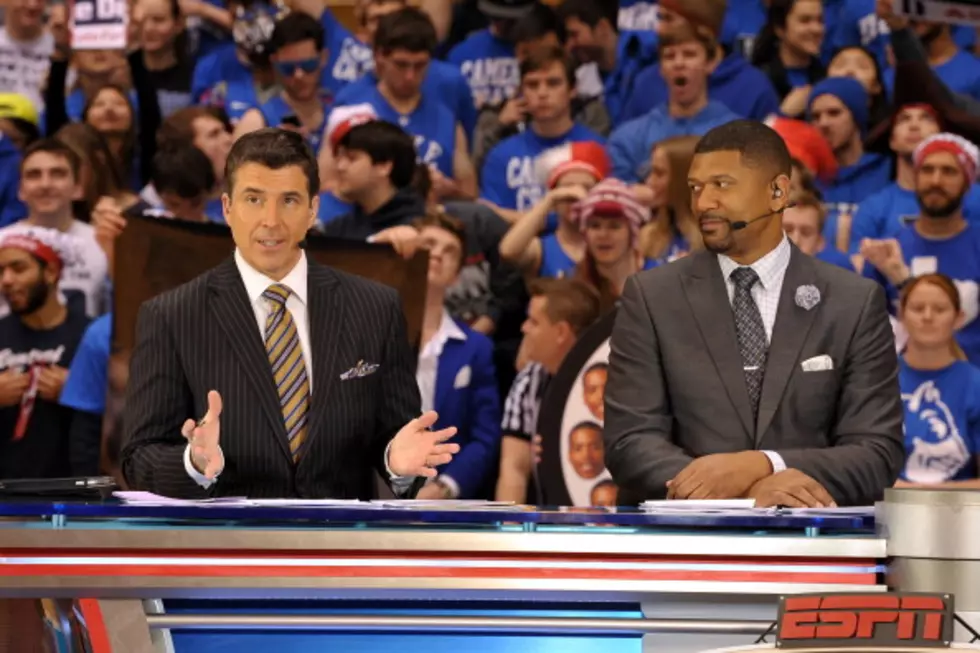 Rece Davis: Alabama's Brand Has Never Been Better
(Photo by Lance King/Getty Images)
Among the hustle and bustle of the offseason, many media members were starting to write off Alabama. Not ESPN's Rece Davis. He believes that the Tide's brand is reaching more people now than ever before, and it's only growing.
Davis joined Ryan Fowler on "The Game" Monday evening to discuss some Bama football, but Fowler asked him if Alabama's brand had ever been higher than it is right now.
"I think that this era is the grandest in Alabama football."
That's a bold statement, especially coming from a guy who graduated from the University of Alabama and understands the rich history and prestige of Alabama football.
Just before that statement however, Davis answered a question from Fowler addressing the pundits who have said that the foundation that head coach Nick Saban is beginning to crack.
"I almost found it amusing some of the articles that I've read about the cracks in the foundation and they're not what they were. I think it's silly."
These statements were made after Alabama won 11 games, won the SEC Championship, and lost in the College Football Playoff semifinals to the eventual national champion Ohio State Buckeyes.
You can hear the entire interview below.