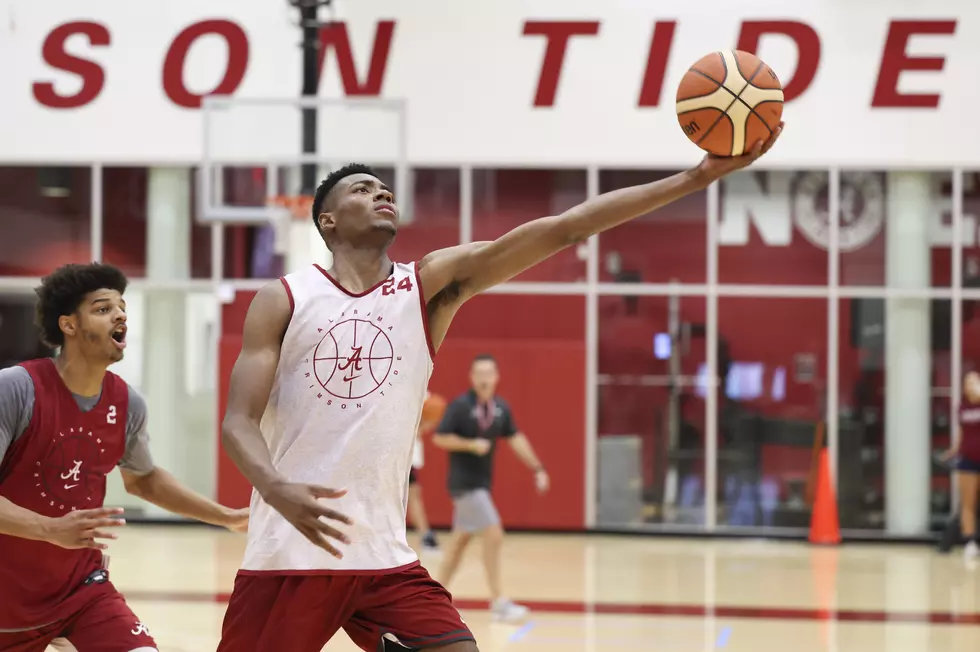 The Fresh-men Showed Out On Monday
Crimson Tide Photos / UA Athletics
In a statement opener against Longwood Alabama Hoops has some new faces on the roster and boy can they hoop. Scoring a combined 47 points, the class of 2022 needed no time at all to adjust to the college landscape, making their mark early, it is clear to see what coach Nate Oats plan is with this talented incoming class. Work hard, play defense, and hustle on the court are foundations to Oats "Blue Collar Basketball" that he is instilling in this team.
Brandon Miller and Rylan Griffen both led the team in scoring last night each notching 14 points apiece. Miller, a 5-star prospect from Antioch Tennessee, is a highly recruited small forward that many expected to be "the guy" on the team and he did not disappoint, putting up his first career double-double in the second half.
Miller flashes moments of greatness and overall looks like the cornerstone of this team's offense. Not to be undone, Rylan Griffen also dropped 14 points off the bench and was the sparkplug for the offense when the starters were off the court. Other freshmen Noah Clowney and Jaden Bradley also contributed to the teams win on Monday night, Bradley scoring 11 points and Clowney scoring nine points with one of the only threes that the team scored against Longwood.
Oats said in his post-game press conference Monday night that his team is very intentionally constructed in terms of skillset and mindset, citing the new length of the team and a strong emphasis on defensive effort, and how the new faces on the team were a key part of this process.
He was really pleased with how the team played and had praise for the freshman that helped push the team into their first win of the season with hopefully many more #BlueCollarBasketball wins to come. The Tide take on Liberty on Friday, November 11 at 7 p.m. and can be heard on Tide 100.9 with the CTSN crew calling the game.
Highest Rated Recruits in Bama Hoops History
Take a look at the highest rated recruits to play for Alabama since 2000 according to 247Sports.
Highest Earning Bama Pros of All-Time
The University of Alabama is known for constantly cranking out world-renowned athletes, but who of the best active or former pro players have the highest career contract earnings?