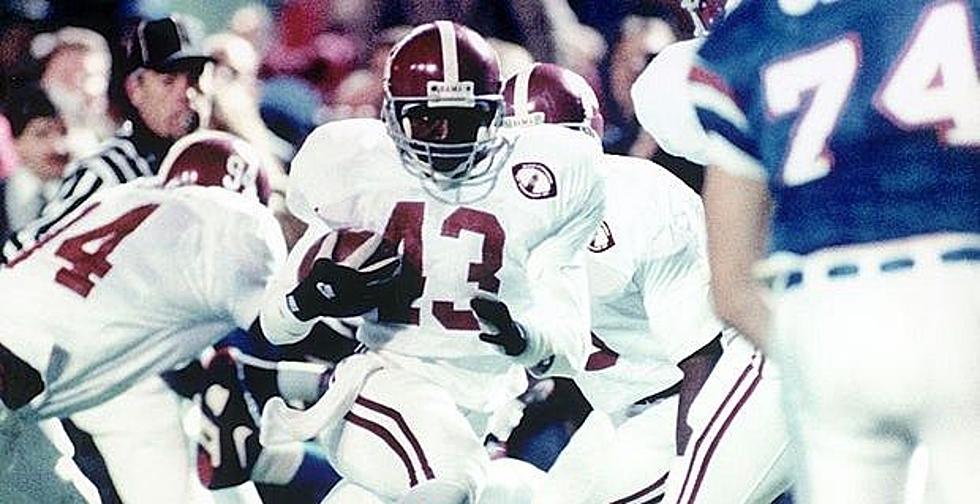 The Hero of '92 SEC Championship is Headed to Atlanta
Photo courtesy of Bryant Museum
It's that time of year again when the College Football Hall of Fame puts out their yearly ballot. All-time great players like Larry Fitzgerald, Randy Moss, Micheal Vick, Tim Couch, Marvin Harrison, Terrell Suggs, Marshawn Lynch, and more have been selected for the 2024 ballot. Another man who is on this list made one of the most famous plays in college football history, former Alabama defensive back Antonio Langham.
The defensive back from Town Creek, Ala., played for former Alabama head coach Gene Stallings from 1990-93. During his time with the Crimson Tide, Langham was a 1993 unanimous First-Team All-American, won the 1993 Jim Thorpe award (best defensive back in college football), was a three-time All-SEC player, won the National Championship with Alabama in 1992 versus Miami, and ended his career as the all-time Alabama interception leader in a career at 19 total interceptions.
Langham is remembered though for making one of the most important plays in college football history. The setting was the 1992 SEC Championship (the first-ever SEC Championship and the first-ever conference championship game) between the Alabama Crimson Tide and the Florida Gators at Legion Field. With 3:16 left in the game and the game tied at 21, Langham jumped a Shane Matthew throw that he returned for 27 yards to send Alabama to the National Championship. This interception led Alabama to win their first national championship since the passing of legendary Coach Paul "Bear" Bryant.
Last year, Langham was on the ballot for the College Football Hall of Fame Class of 2023 but barely missed the cut. Some notable players in the Class of 2023 were Reggie Bush, Luke Kuechly, Eric Berry, Tim Tebow, and Dwight Freeney.
The class will be announced in early 2024 and will be inducted into the Hall of Fame, in Atlanta, on December 10, 2024.
Iconic Photos From Alabama's 18 National Championships
Claimed or recognized, no FBS football program has more national championships than the Tide. Look back on all 18 titles in Alabama history with these photos.
Alabama A-Day 2023