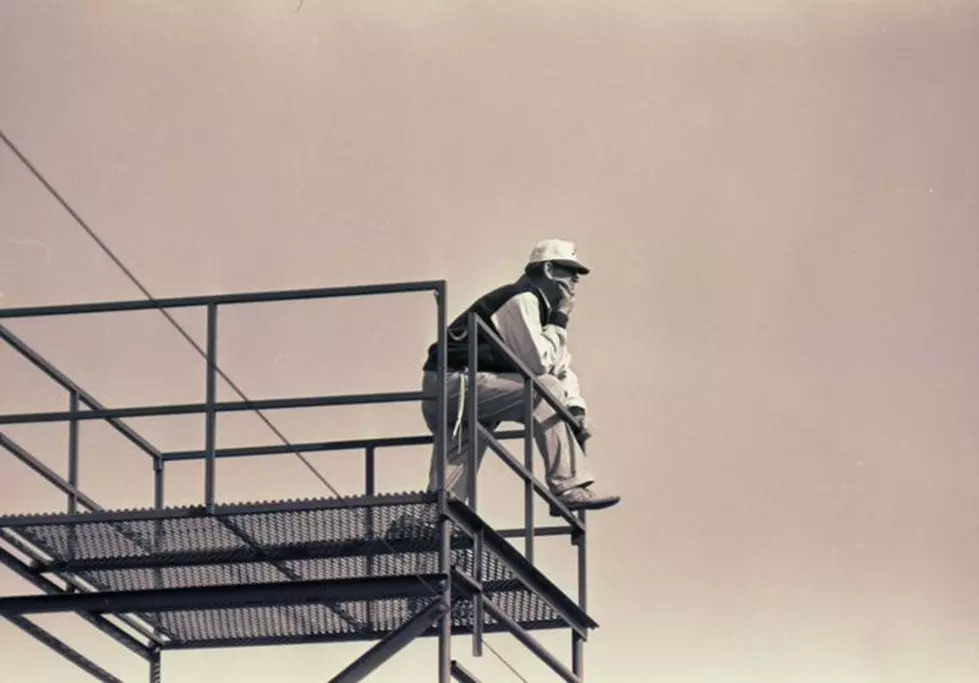 The Story of Paul "Bear" Bryant's Old Coaching Tower
Photo Courtesy of AL.com
Alabama's legendary head coach, Paul "Bear" Bryant, cemented a legacy that still impacts the state of Alabama to this day, more specifically Tuscaloosa.
Whether you are taking a trip to the Paul W. Bryant Museum on Paul W. Bryant Drive, eating at the "Bear Bryant table" in The Waysider, or even watching a football game in the grand Bryant-Denny Stadium, it becomes nearly impossible to avoid the impact that Bryant has had on the town over the last several decades.
Since Bryant's passing on January 26, 1983, many of his former players have enjoyed sharing their personal experiences with his authoritarian coaching style. Some of the most well known stories are the ones about the old coaching tower that Bryant used to stand in during football practice.
The Bear's coaching tower was, and still is, a sacred part of Alabama football's history. During practice, Bryant would perch himself up at the top of the tower and would shout at the players below through a megaphone.
Many former Alabama players can recall the sound of the "chain hitting the pipe", which is a term that meant Bryant was marching down to the field to chew somebody out.
The sound of the chain would send chills up every player's spine, and make them pray that they were not the ones being scolded. After giving a player an ear full, Bryant would make them go home and tell their parents why they were chewed out.
Bryant was the only person allowed in the tower for any reason. Only on very rare occasions would he invite people to sit with him in the tower. Perhaps the most significant of these meetings was when Bryant ordered then-freshman Joe Namath to meet him inside the tower.
It was the first time that he ever allowed somebody other than himself in there. This monumental moment saw Bryant truly connecting with somebody who would later go on to become one of the greatest players to ever where crimson and white.
After Bryant's passing, the tower was removed by coach Ray Perkins for several years, but was put up once again by coach Bill Curry in the late eighties.
The tower currently stands at the Alabama practice field at the Mal M. Moore Athletic Facility. Nobody is allowed in it.
Alabama vs LSU
Alabama vs Arkansas Basketball January 11 2023