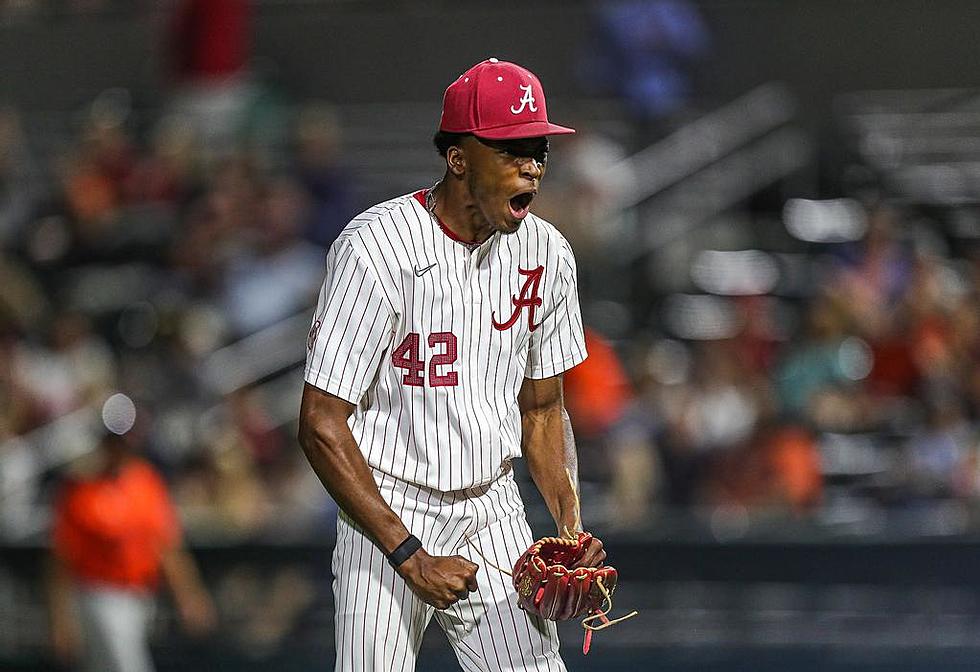 Tide Baseball Dismantles Vandy in First Game Free of Bohannon
Crimson Tide Photos / UA Athletics
Just hours after the world of college baseball was rocked by the disgraceful firing of Alabama head coach Brad Bohannon, the Crimson Tide took to the diamond against the No. 5 team in the country, Vanderbilt.
In a season defining moment, the Tide came in higher than anyone could have expected and nearly run ruled the perennial powerhouse, notching an 11-2 victory.
Anytime a winning team scores 11 runs, it's hard to argue that the game was won with anything other than the bats, but the pitching performance put on by sophomore Luke Holman was masterful.
Holman kept it under 100 pitches (98) in his seven full innings and recorded seven strikeouts in the 27 batters he faced. Towards the end of his stint on the mound, his pitching got particularly efficient, closing down the 6th and 7th innings in just 20 pitches.
Alton Davis II pitched the 8th inning and retired his four batters without a strikeout. Sophomore Braylon Myers took care of the 9th inning with ease.
Three balls went to 2nd Avenue off an Alabama bat throughout the evening. The first was a grand slam from Andrew Pinckney in the 2nd inning to give Alabama an early 5-1 lead.
Next to put it over the wall was Ed Johnson on what amounted to being an insurance run in the 7th inning to make the score 7-2.
Finally, Drew Williamson hit himself an absolute rocket into the student section to bat in the final three runs of the night in the 8th inning. Williamson's homer put the Tide within just one run of run ruling the Commodores.
Thursday night at the Joe will go down in Alabama baseball history for multiple reasons. Most chiefly, it was an outstanding win over a top-5 opponent. It was also the first time Alabama has beat Vanderbilt in baseball since May 22 of 2015, nearly eight years ago.
But perhaps what fans will remember most is how on a night when the entire country would have forgiven the team for phoning it in, the Crimson Tide delivered one of its most emphatic wins of the season not even a half day after learning its coach had been fired.
Alabama's season continues Friday at The Joe against the same Commodores that fell Thursday. First pitch is scheduled for 7 p.m. CST.
Alabama Baseball Takes Down Kentucky 3-26
Alabama vs Maryland - NCAA Tournament Round 2