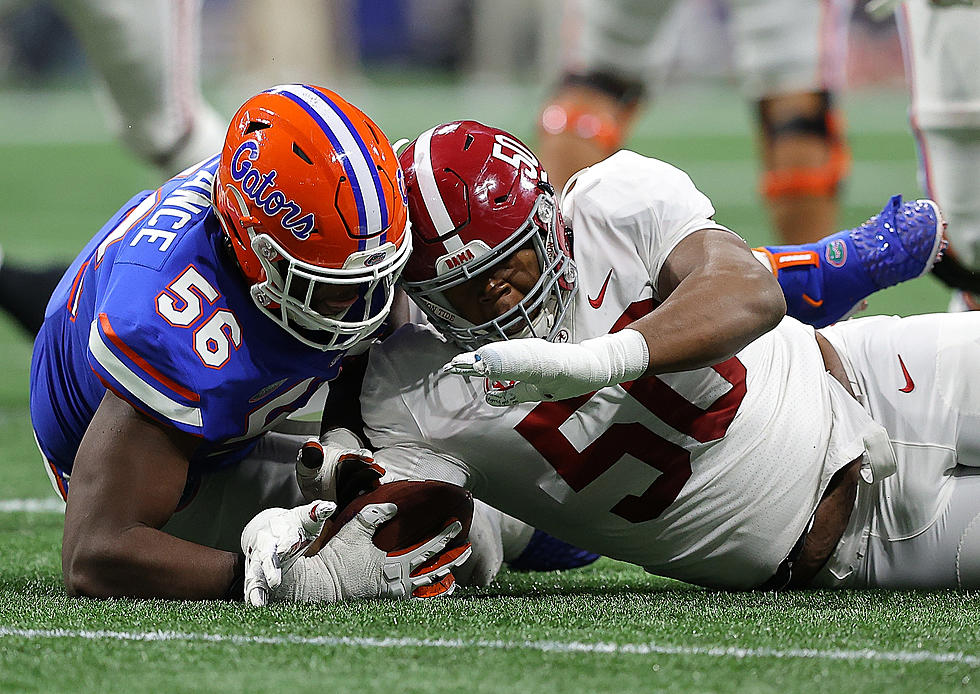 Alabama's Tim Smith Joins Martin Houston to Discuss 2022-2023
Getty Images
Tim Smith, a junior defensive lineman for the Crimson Tide, joined The Martin Houston Show this past week to discuss offseason workouts and his goals for this upcoming season.
Smith, enters his junior season after picking up an elevated role in year two. Recording 24 tackles, including four for a loss and a half-sack against New Mexico State.
After being a part of the 2020 National Championship team as a freshman, Smith credits former players like Najee Harris and Landon Dickerson and the impact they had on him to grow both as a player and a teammate.
While he saw his role elevated for the 2021 season, Smith is expected to have a more prominent starting role on the defensive line with his counterpart DJ Dale.
When asked about his teammate Dale, Smith replied saying, "He's always been respectable and always helped me out with anything I needed", the lineman continued, "He's not the type to slack (…) everybody's got injuries but if you're talking about a work dog, DJ Dale is going to work."
Smith would go on to discuss his goal to be in the best shape he can be before the start of the season and the steps he's taking to get there. "Any extra workouts I can do, any extra push-ups, walk a mile, go run a mile, I just want to be available without injury for my junior year. I'm trying to do three and out, so this is my year to do it," Smith said.
The Crimson Tide defensive line will have plenty of experience returning for the 2022 season but will need veterans in Smith and Dale to make an early impact if the Tide hopes to return to glory.
Smith's full interview can be found here. Make sure to tune in on weekdays for The Martin Houston Show from 6:00-7:00 a.m.
Alabama Football's Record Against the SEC & Other Major Opponents
The Alabama Crimson Tide is 929-331-43 all-time in college football. See how the records fall against the Tide's SEC rivals and other top programs in the nation.
Top 10 States That Have Produced the Most NFL Players in History (Population/Per Capita)
Ever wondered how many NFL players the state of Alabama has produced compared to other states? Here you go!
Alabama Crimson Tide All-Time Sacks Leaderboard