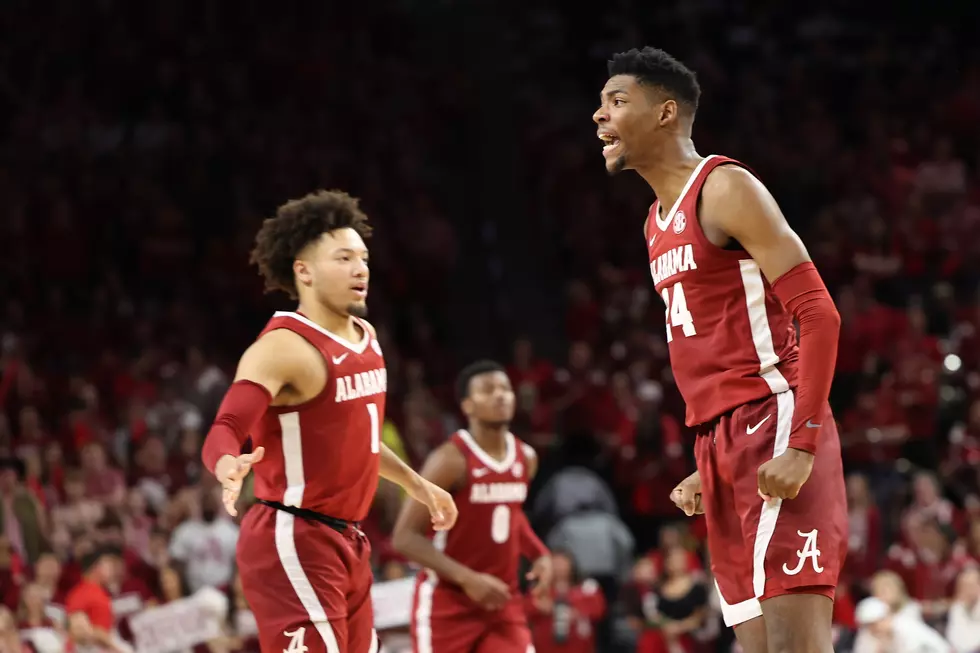 Tide Hoops Reaches New Height in AP Poll
Crimson Tide Photos / UA Athletics
For the first time in program history, Alabama is ranked by the Associated Press poll as the number two team in the country after the start of the new year.
The last time the Tide reach number two at any point in the season was the 2002-2003 season when Mark Gottfried was guiding the program.
The Tide's historic run has been led largely by freshmen and transfer players. Brandon Miller leads the team in scoring, averaging 19.8 points per game, followed closely by Ohio transfer and Muscle Shoals native, Mark Sears, who averages 14.6 points per game. Noah Clowney averages 9.9 points per game but leads the team in rebounding with 8.6 per game.
Alabama earned major credibility with its non-conference schedule, going 10-2 with one of the hardest slates of games in the country. Three times, Alabama played the number one team in the nation. Twice, the Tide came out on top.
Expectations for the basketball program have never been higher in Tuscaloosa. Many fans and analysts alike are projecting this quad to be the Tide's first to make it to the final four in the NCAA tournament.
The Tide continues its run Wednesday Jan 25 at Coleman Coliseum at 8 p.m. as it gets set to host the Mississippi State Bulldogs.
No. 8 Alabama Beats No. 1 Houston
The No. 8 Ranked Alabama Men's Basketball Team took down the No. 1 Houston Cougars 71-65 after mounting a 15-point second half comeback in Houston on December 10.
Bama Beats Kentucky to Stay Perfect in Conference Play
No. 7 Alabama took down RV/No. 25 Kentucky, 78-52, to move to 3-0 in SEC play.
Alabama vs LSU