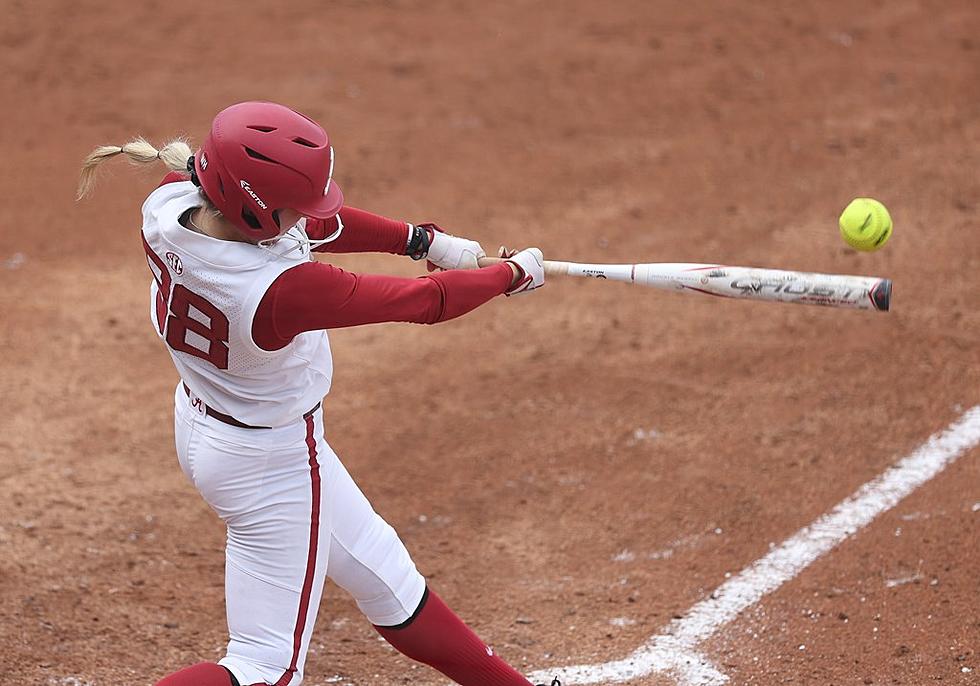 Tide Triumph Over RedHawks to Take Twenty In a Row
Photo by Kent Gidley
The Alabama Crimson Tide softball team beat the Miami Ohio RedHawks 10-2 in Sunday's T-Mobile Crimson Classic finale, keeping them undefeated on the season (20-0).
Softball ace Montana Fouts took the mound to conclude the tournament, for the fourth time this weekend; however, looking at her stats sheet shows the opposite, working in 3.0 innings pitched, and picking up: 1 hit, 1 run, 6 strikeouts, and no walks. Fouts' pitch count for the weekend was 293 in 17.1 total innings.
The bats were on fire from the get-go, with six Alabama batters getting at least two hits: Goodnight, Prange, Shipman, Johnson, Lord and Grill, plus one hit from Heivilin, and all-together grabbing 13 total hits as a team.
"You know, the more you see good pitching, the better your hitters are going to be, I think, and it might be a grind. Definitely... I think it's good for us, the more the hitters feel very relaxed, it's fresher. You know, whatever that feeling of difficulty, the better they're going to be in the end," said Alabama head coach Patrick Murphy.
Catcher Ally Shipman had a hat trick of two's: two hits, two runs and two runners batted in, while left fielder Jenna Johnson had a monster outing: two hits, a double, and single, and four runners batted in.
"I just made a decision there, really had to pick it up from my team and I was competing all weekend, going through a little bit of a slump. By talking to my teammates, figuring out a couple of things pregame really allowed me to get in there and get the job done for my team," said left fielder Jenna Johnson.
The RedHawks made two errors, which aided some of Alabama's run support: Tow was ruled safe at first due to a throwing error with two outs in the first inning, which scored the first run of the game; and Kat Grill scored on a throwing error in the third inning.
The Alabama Crimson Tide travels to Baton Rouge, La., this weekend to take on LSU in the first weekend of conference play. First pitch for Friday is set for 6 p.m. CST. Coverage can be found on Me TV 97.5. Monday's game against Eastern Illinois has been cancelled due to the threat of severe weather.