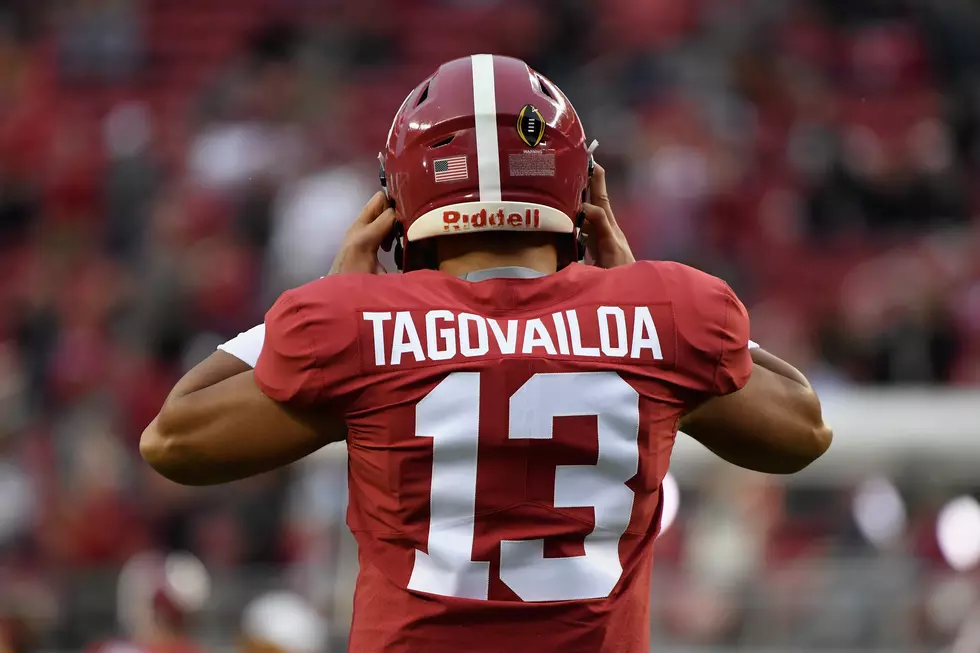 Tua Solidified as Backup…For Now
Getty Images
The Miami Dolphins released former first round pick Josh Rosen this week, opening up room for rookie Tua Tagovailoa to step into the backup job.  Rosen, the No. 10 overall pick in 2018, was traded during the 2019 NFL draft from Arizona in exchange for a Miami second round pick.
Rosen played in eight games for the Dolphins last season, throwing for 567 yards, one touchdown, and five interceptions.  According to Adam Schefter of ESPN, the Dolphins tried trading Rosen, but were unable to find any buyers for the young quarterback.
With Rosen out, the door is wide open for former Alabama quarterback Tua Tagovailoa to step into the backup role in Miami.  Brian Flores, head coach of the Dolphins, recently said in a press conference following a team scrimmage there was , "No quarterback controversy", meaning Ryan Fitzpatrick will likely remain the starter for opening day.
Though Fitzpatrick may be penciled in as the starter currently, it is no secret that his play has been wildly inconsistent throughout his career and he could likely be benched in favor of Tagovailoa at some point this year.  As for Tagovailoa, Miami was comfortable enough with his medicals to release Rosen, so after spending some more time learning the new system he should be prepared to take the reins if called upon.
Rosen was all but guaranteed to lose the second string job to the oncoming rookie, as he continued to not progress in his development.  Tagovailoa has showed a lot of improvement in training camp according to Dolphins safety Eric Rowe who said, "I've noticed through camp he's gotten a lot better with his eyes. At the safety position, we just read the quarterback and beforehand he was staring down routes, but he's gotten a lot better with his eyes."
With the Dolphins clearly showing their confidence in Tagovailoa and the rookie continuing to improve throughout training camp, it is only a matter of time before the Tua era in Miami kicks off.
Enter your number to get our free mobile app
Alabama Career Passing Yards