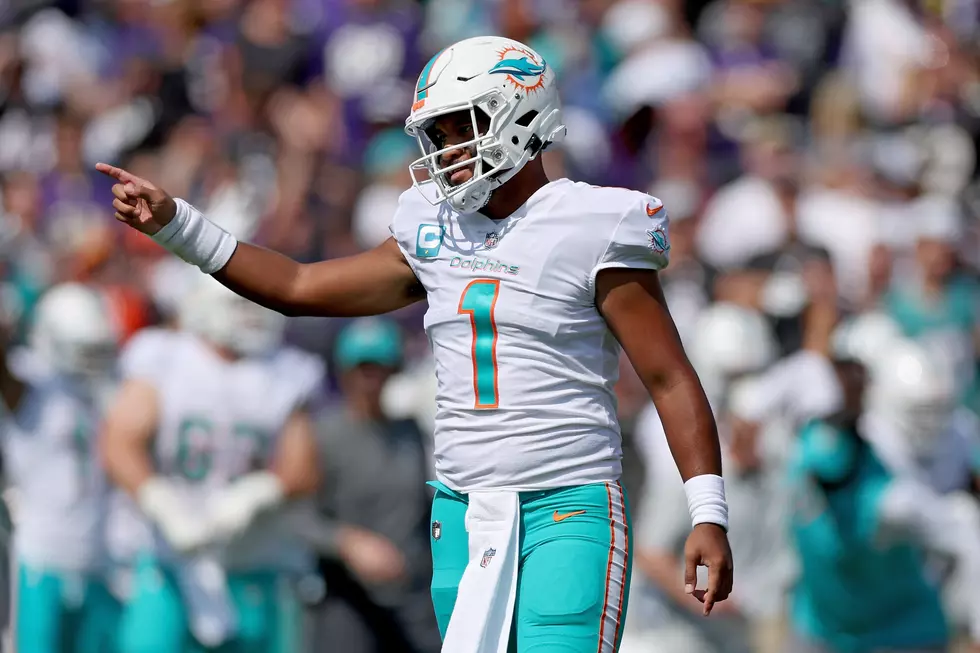 Update: Tua Cleared By "Team Physician and Unaffiliated Neurologist"
Getty Images
According to NFL Network Insider Tom Pelissero, Miami Dolphins quarterback Tua Tagovailoa was cleared by a team physician and unaffiliated neurologist when he returned in week three.
Tagovailoa was sacked in a game against the Buffalo Bills on Sunday and did not look right when he got back up.
Many NFL fans expected the star quarterback to be out for the rest of the game and go on concussion watch. Surprisingly, he came back in the second half and led the Dolphins to a 21-19 victory.
"He (Tagovailoa) was evaluated for a head injury immediately," said Dolphins head coach Mike McDaniel. "He was evaluated and cleared by several layers of individual, clearing him of any head injury whatsoever. He had back and ankle issues."
Four days after that game, the former Alabama player went down on a scary hit from defensive linemen, Josh Tupou from the Cincinnati Bengals. Tagovailoa was soon taken off the field on a stretcher and sent straight to the hospital where he was treated for head and neck injuries.
This is not the first time a quarterback went back into a game after suffering a severe hit to the head. Houston Texans quarterback Tom Savage got hit and went into a seizure like state in a game against the San Francisco 49ers in 2017. Savage was soon brought back into the game after a few plays.
Tagovailoa was released from the Cincinnati hospital and returned to Miami last night. He is currently in concussion protocol and has no timetable for a return.
Alabama vs Vanderbilt Week 4 2022
Gordo at Pickens County Week 6 9-23-22