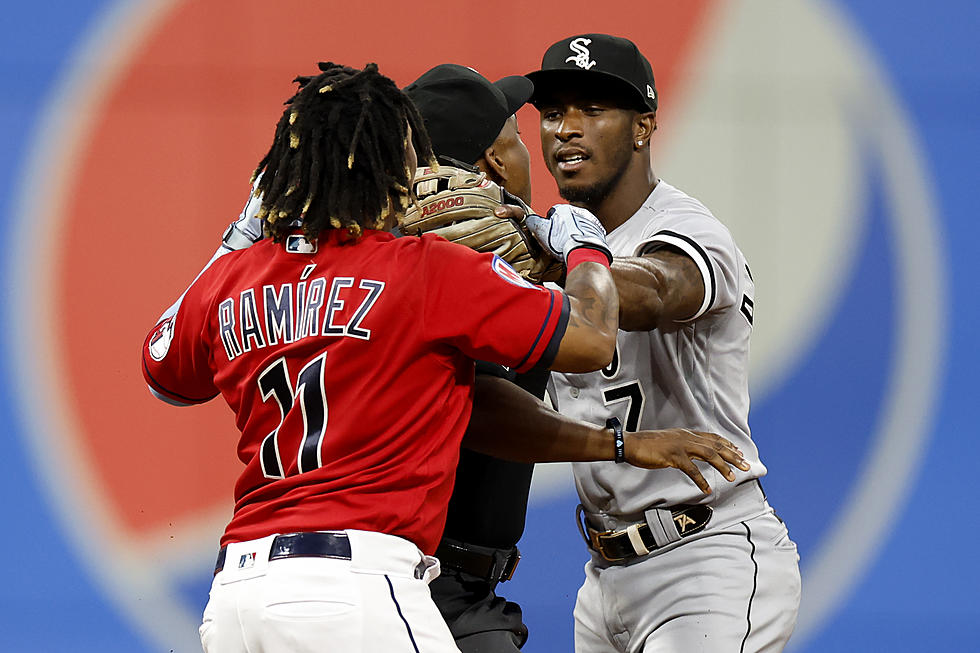 Tuscaloosa Native Suspended by MLB
Getty Images
Tuscaloosa native and Chicago White Sox shortstop Tim Anderson has been suspended by Major League Baseball for his involvement in a fight with Cleveland Guardians third baseman José Ramírez on Saturday.
"Breaking: White Sox SS Tim Anderson has been suspended six games, Guardians 3B Jose Ramirez three games and Guardians P Emmanuel Clase one game for their part in Saturday's brawl," tweeted ESPN. "White Sox manager Pedro Grifol and Guardians manager Terry Francona were also suspended one game."
The altercation happened in the bottom of the sixth inning after Ramírez slid safely into second base on an RBI double.
The White Sox went on to win the game 7-4.
This year, Anderson has recorded a .244 bating average, 86 hits, 38 runs, 20 walks, 19 runs batted in, 12 doubles, 11 stolen bases, one triple, and one home run.
Chicago is currently 45-68 and are No. 4 in the AL Central.
For more content on MLB from Kim Rankin, follow her on X/Twitter at @kmrankin1 and don't forget to visit Tide1009.com for daily content and access to our newsletter.
Alabama Players Drafted in 2023 MLB Draft
All six Alabama baseball players who were drafted in the 2023 MLB Draft.