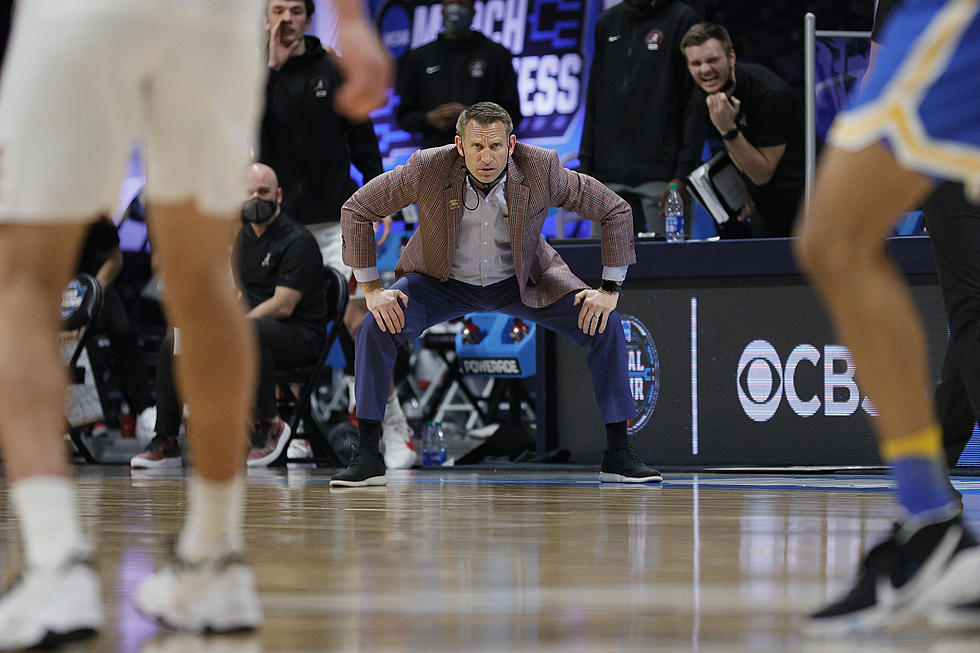 Getty Images
Coach Nick Saban and the Crimson Tide football team have placed the state of Alabama on the highest pedestal possible when it comes to the SEC and college sports.
Adding a little bit of spice to the mix – Nate Oats has brought nothing but pure heat with Alabama's men's basketball team. Two years ago, Greg Byrne and the University of Alabama welcomed Nate Oats from Buffalo with open arms, and it was a beautiful step in the right direction.
Oats took over coach Avery Johnson's players and transformed them into a powerhouse team. Playing their hearts out during the regular season, Oats and the team took over the SEC tournament in Nashville's Bridgestone Arena, winning their first title since 1991.
During his postgame interview, he was asked about Alabama becoming a "basketball school" alongside being a football school.
"Look, Alabama football had a tweet out yesterday that somebody showed to me that said, 'Championship school," Oats said. "So, we don't have to be a football school or a basketball school. We can just win championships. We're a championship school."
Alabama is not just a football or basketball school. The school is home to multiple ranked academic programs, such as the UA Department of Advertising and Public Relations. This program was named the Most Outstanding Education Program in the nation by PRWeek during the 2020 PRWeek Awards. Other programs such as swimming and diving, wheelchair basketball, soccer, and many others have been winning and clenching titles – bringing the champion pride that builds the university.
Alabama Crimson Tide All-Time Sacks Leaderboard