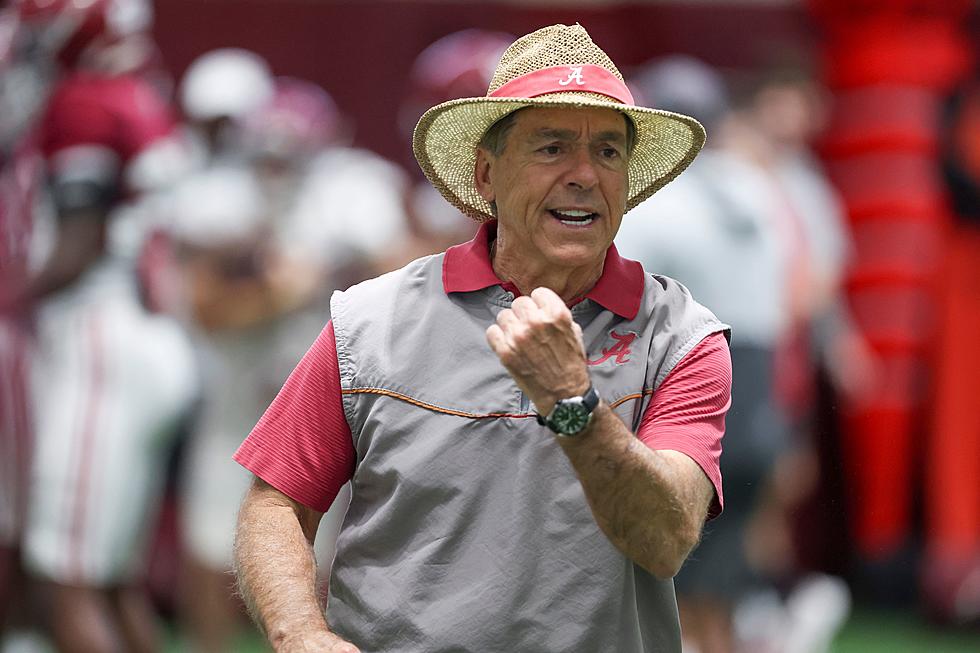 Crimson Tide Photos / UA Athletics
The latest Associated Press college football rankings poll dropped at noon Sunday after a particularly entertaining Saturday.
Many top ten teams survived close calls. Michigan barely got over the hump against Brett Bielma's Fighting Illini after Blake Corum exited the game with a leg injury, Ohio State escaped Maryland in the final minutes, and TCU just squeezed past Baylor with a game winning field goal as time expired.
The cherry on top for Alabama fans was Tennessee getting completely dismantled by the South Carolina Gamecocks 63-38 in Columbia.
Not much changed in this week's rankings, outside a five spot drop for the Volunteers and USC rising to fifth after winning a prototypical PAC-12 shootout with UCLA.
Alabama fans who feel that the Tide should have moved up after so many teams in front of them struggled with inferior competition are somewhat justified. However, Alabama didn't exactly play their best game against Austin Peay on Saturday. Had they stood on the Governors throats and ran up the score, the poll could look different.
One thing is certain about this weekend's games: they showed how tough it is to win on the road against competent teams. Maybe Alabama's two road losses to exceptional teams by a combined four points don't look so bad after the performances of some top 10 programs on Saturday.
Alabama vs Austin Peay
The Alabama Crimson Tide defeated the Austin Peay Governors by a score of 34-0 on Saturday November 19, 2022.
Happy Birthday to Coach Nick Saban
The greatest college football coach of all time turns 71 today! Take a look at a picture of Nick Saban everywhere his coaching journey has taken him before arriving in Tuscaloosa!