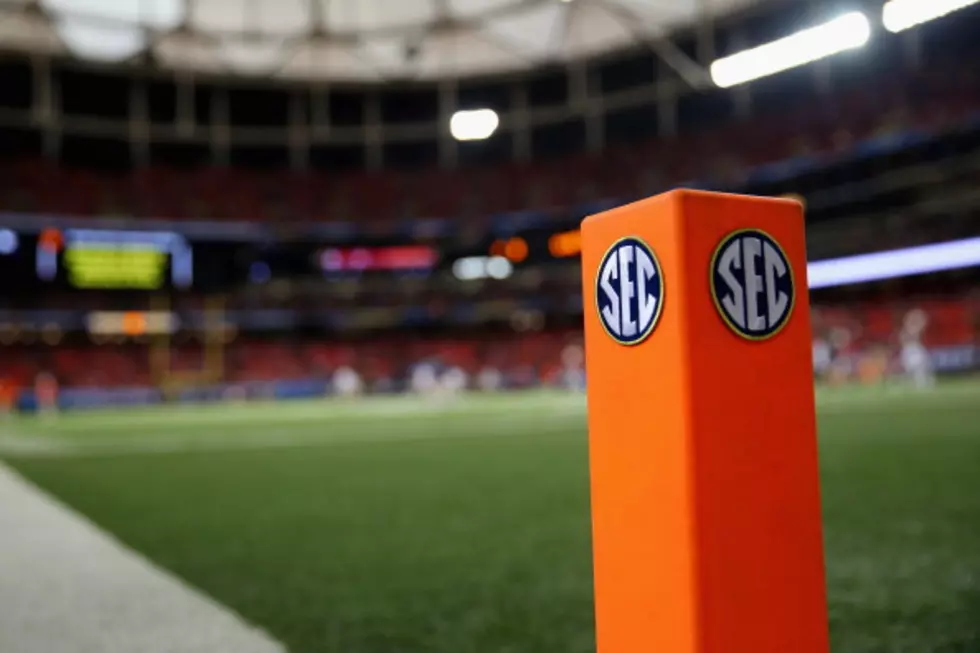 Who's Taking on Who? SEC Slate of Games for Week 11
Getty Images
Week 11 in the SEC, and while things are decided at this point, there is a still a lot to play for. The SEC Championship is set, but bowl berths are still up for grabs. Here are the Week 11 match-ups in the SEC.
Vanderbilt at Missouri- 11:00 AM (CST)
Where you can watch: SEC Network
Both of these teams are close to bowl berths, but stand each other's way this weekend. Vanderbilt has to win 2 of their last three, while Missouri has simply to win just one more for bowl eligibility. One team has to win in Columbia, but who will come out on top?
Ole Miss at Texas A&M- 11:00 AM (CST)
Where you can watch: CBS
Both of these teams sit at 5-4, and are one win away from becoming eligible for a bowl. A&M fell short against Auburn last week, while Ole Miss also fell short to South Carolina. Who will join the list of bowl eligible teams this weekend in College Station?
South Carolina at #15 Florida- 11:00 AM (CST)
Where you can watch: ESPN
A meeting of Gamecocks and Gators in the swamp this weekend. Florida was shocked by Missouri last weekend, but are still highly ranked. South Carolina barely got past Ole Miss last week. Can South Carolina cause another upset to Florida? Or will the Gators chomp the Gamecocks?
#11 Kentucky at Tennessee- 2:30 PM (CST)
Where you can watch: SEC Network
Tennessee has had a less than stellar season, but their still looking for a season defining win. Kentucky was unable to defeat Georgia last weekend. Can Tennessee take one step closer to bowl eligibility? Or will the Cats easily handle the Vols?
#7 LSU at Arkansas- 6:30 PM (CST)
Where you can watch- SEC Network
LSU was dismantled against Alabama last weekend. Arkansas was unable to prevail over Vandy last week. Can Arkansas shock the world? Can LSU keep their playoff hopes alive. It's all on the line in the battle for the Golden Boot!
#24 Auburn at #5 Georgia- 6:00 PM (CST)
Where you can watch- ESPN

The Deep South's Oldest Rivalry takes place in prime time this year. Auburn and Georgia. Both of these teams are playing for bragging rights, but that doesn't lessen the importance. If Georgia falls, their playoff dreams could be dashed. Auburn would love nothing more than to spoil the Bulldogs chances. But Georgia has the home field advantage. Who comes out on top in Athens?