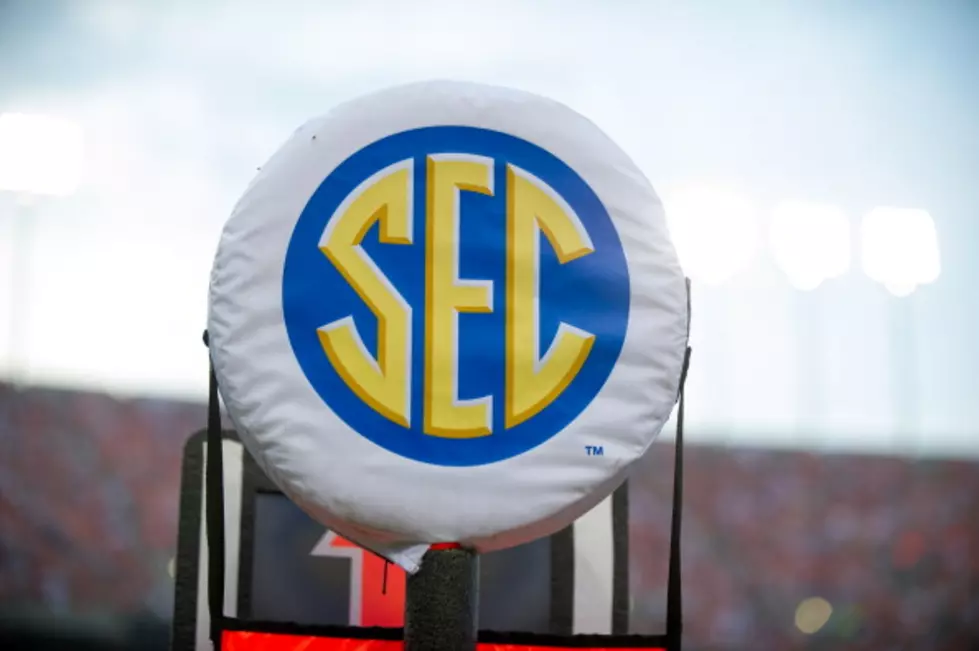 Who's Taking on Who? SEC Slate of games for Week 6
(Photo by Michael Chang/Getty Images)
Week 5 in the SEC, and there are still many questions to be answered. With it being close to middle of the season, teams are still figuring out minuscule things. With that said, some have already got it figured out and are thriving. Here are the week 5 match-ups in the SEC
Missouri at South Carolina- 11:00 AM (CST)
Where you can watch: SEC Network
A meeting of SEC East foes this weekend in Williams-Brice Stadium. Missouri played Georgia close last week but came up short. South Carolina fell to the Kentucky Wildcats, the sleeper in the SEC East. Can the Tigers get back on track? Or will the Gamecocks derail Drew Locke?
UL Monroe at Ole Miss- 3:00 PM (CST)
Where you can watch: SEC Network

Ole Miss did not look good at LSU last weekend. A 45-16 loss in Death Valley has left the Rebels at 3-2, and not in the running for the SEC Championship. Their rebound chance comes against UL Monroe this weekend.
#13 Kentucky at Texas A&M- 6:00 PM (CST)
Where you can watch: ESPN
Kentucky has been the sleeper team in the SEC this year. Texas A&M cut it a bit close against Arkansas last week, and are looking to stay in the hunt for the SEC West. Can Kentucky keep the dream alive? Or will the Aggies cause a nightmare?
#8 Auburn at Mississippi State- 6:30 PM (CST)
Where you can watch: ESPN2
Auburn did not look like themselves last week against ESM. Mississippi State has tumbled out of the top 25 and it looking to return to the rankings. Who get back on track in this meeting of Tigers and Bulldogs?
#5 LSU at #22 Florida- 2:30 PM (CST)
Where you can watch: CBS
A match-up of SEC mainstays this week, this meeting has a brought a lot of trash talk with it. LSU has looked terrific the past few weeks, while Florida has hit some bumps, but rebounded well. The Swamp hosts a huge SEC meeting with massive implications this weekend.
Vanderbilt at #2 Georgia- 6:30 PM (CST)
Where you can watch: SEC Network
The Commodores visit Athens this weekend, with a strong Georgia Bulldog team waiting for them. Georgia looks terrific, while Vanderbilt started strong, and now has floundered. Will the Bulldogs prevail? Or can Vandy shock the world?