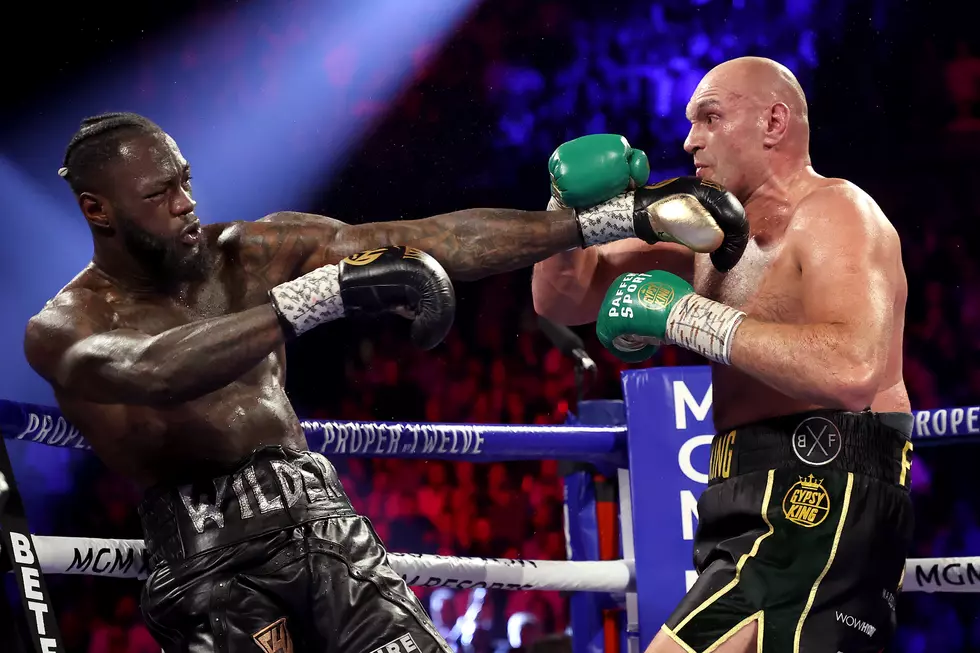 Wilder vs Fury III Eyed For Christmas Day in Australia
Getty Images
Since the moment the second fight between Deontay Wilder and Tyson Fury ended controversially, anticipation has been mounting on a third bought between the two boxers.
COVID-19 has delayed the scheduling of a trilogy fight between the two boxing giants but some promoters are aiming to have the fight booked in Sydney at the end of 2020.
Boxing Promoters Dean Lonergan and Bob Arum are aiming to lock in December 25th or 26th (Boxing Day) for the fight, at Bankwest Stadium in Sydney. Lonergan and Arum successfully arraigned Pacquiao vs Horn in Austrialia in 2017.
One reason this proposal gives many fans hope is that Christmastime television audiences could be quite lucrative for Pay-Per-View, and that would understandably be appealing to organizers. Another reason this proposal is quite possible is due to Australia and New Zealand having greatly diminished COVID-19 cases in their countries, giving a potentially safe environment for thousands to attend in person.
The proposal has many upsides, but it also has its difficulties. Due to time zone differences the fight would reportedly have to start at 2:30 A.M. for many British fans.
More information is sure to come soon, as Wilder and Fury have proven to be two of the most exciting heavyweights boxing has seen in years.
Enter your number to get our free mobile app
Celebrities with Ties to Tuscaloosa