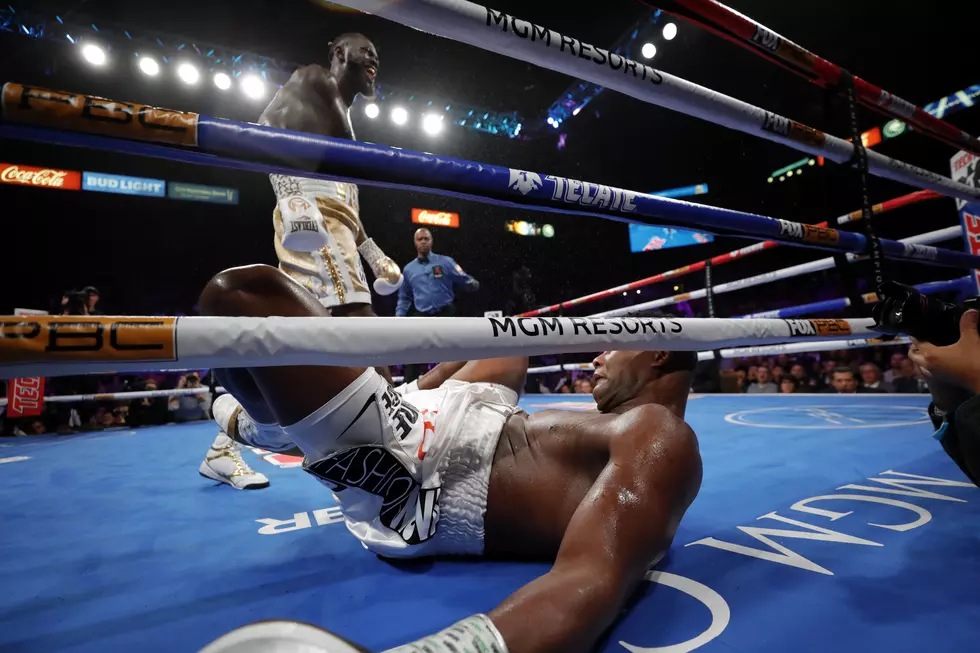 What's the Next Step for Returning Boxing Legend Deontay Wilder?
Getty Images
Deontay Wilder has a name for his next opponent.
On October 15th, live from the Barclays Center in Brooklyn N.Y, Wilder will step into the squared-circle against Robert Helenius on FOX Sports Pay-Per-View.
A power puncher with 34 professional bouts, Helenius will be fighting for only the fourth time on American soil. 31-3 overall, he has 20 Knockouts.
The fight will be almost a year to the date since Wilder last fought in a losing effort against Tyson Fury in a trilogy fight for the World Boxing Council (WBC) Strap.
The former Gold-Glove will now return from semi-retirement and he's been very vocal about his upcoming scrap on his twitter.
Wilder has made a string of tweets regarding the comeback and how many rounds he has been through in such a short amount of time since he announced his return in May.
With the comeback so close many fans are excited about what's to come, and since heavyweight gold may not be so realistic right after this fight, there is one name that can make sense win or lose for Wilder at this point in his career.
That would be Anthony Joshua. Joshua is a former champion who just suffered a loss in a rematch to Ukranian powerhouse Oleksandr Usyk back in August.
After his loss, AJ delivered a post fight rant to the masses that has been viewed poorly in mainstream UK media. The Englishman is surely due for a break in the ring which times up perfectly with Wilder who returns soon.
A lot would need to happen to get that fight to work. Wilder would need to handle his business come fight night to open that door.
If he does, the Deontay Wilder versus Anthony Joshua mega fight in 2023 could very well be possible.