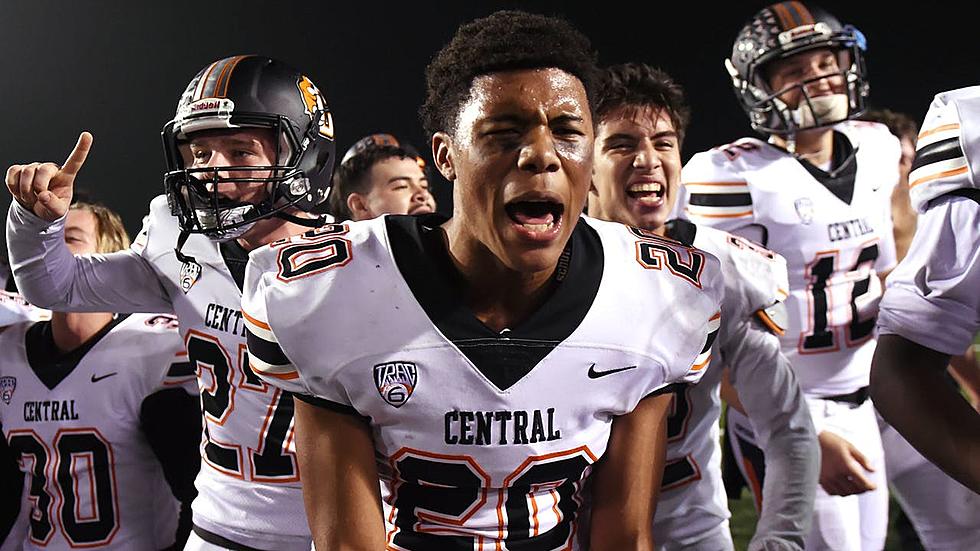 Xavier Worthy Reveals His Top Six Schools
Photo Courtesy of si.com
Four-star wide receiver Xavier Worthy recently posted a video on Twitter of his top-six schools.
In Worthy's video he uses clips from the CW Network TV show The Flash, playing off of his high school on the field nickname "Flash". At the end of the clip Worthy gives his list of top-six schools he may sign to. Worthy's top-six school's include the following; University of Oregon, Auburn University, University of Georgia, Louisiana State University, University of Michigan, and the Alabama Crimson Tide.  The Alabama Crimson Tide was the third one of these teams, on his list of schools, to offer him a scholarship, following behind Auburn, and Georgia. 
Although Worthy hasn't hinted at favoring any of these schools in particular, it is interesting to see that the California recruit has four SEC schools in his top-six. 
Worthy would be an excellent signing for the Crimson Tide as he has great footwork and excellent route-running also while in high school Worthy ran a 10.55 second 100 meter dash for his school's track team proving the receiver has tremendous speed. Coming out of high school Worthy has already had his skill set compared to that of NFL legend DeSean Jackson. The talented wide receiver would make any passing game better as he is already projected as a day three NFL draft pick ( rounds 4-7). 
Worthy also tweeted that he will be committing to a school on June 27th, so luckily college football fans won't have to wait very long to see where this talented receiver will head to next. 
Enter your number to get our free mobile app
Alabama's 2020 Football Schedule