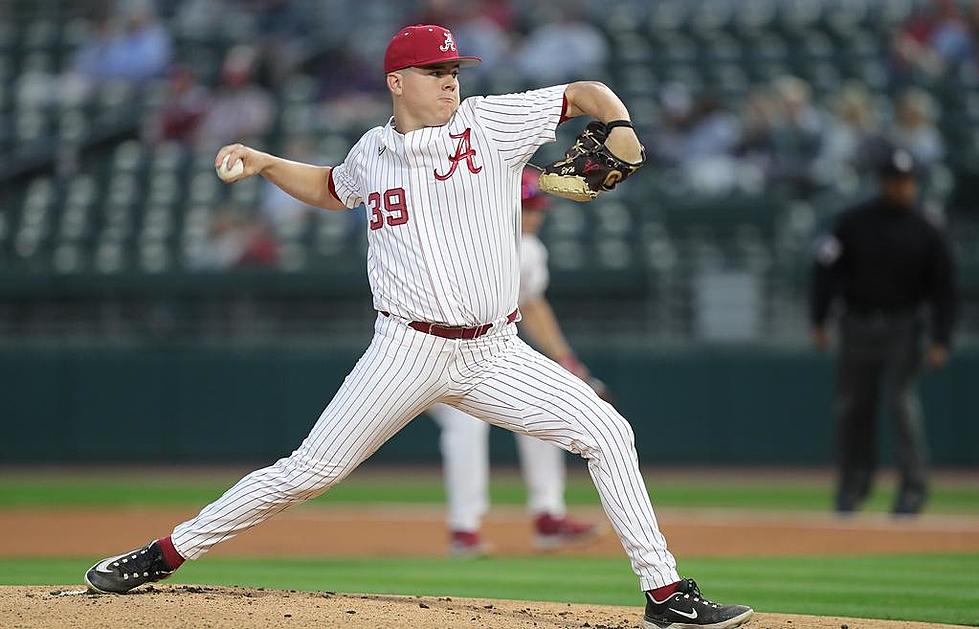 Alabama Pitcher Drafted by Pirates
Crimson Tide Photos / UA Athletics
Alabama pitcher and Hillcrest alumnus Garrett McMillan has been drafted as the No. 407 overall pick in the 2023 MLB Draft by the Pittsburgh Pirates.
McMillan spent two seasons at the Capstone (2022-23) after transferring from Shelton State. Last season, he recorded a 4.89 earned run average, 38 hits, 36 strikeouts, 24 runs (23 earned), 17 walks, seven home runs, and five doubles in ten appearances.
He is the sixth Alabama baseball player to be drafted this year, joining shortstop Jim Jarvis,  center fielder Caden Rose, pitchers Hunter Furtado and Grayson Hitt, and right fielder Andrew Pinckney. 
For more content on Alabama baseball and the 2023 MLB Draft from Kim Rankin, follow her on Twitter at @kmrankin1 and don't forget to visit Tide1009.com for daily content and access to our newsletter.
Nick Saban's Coaching Tree: Where Are They Now?