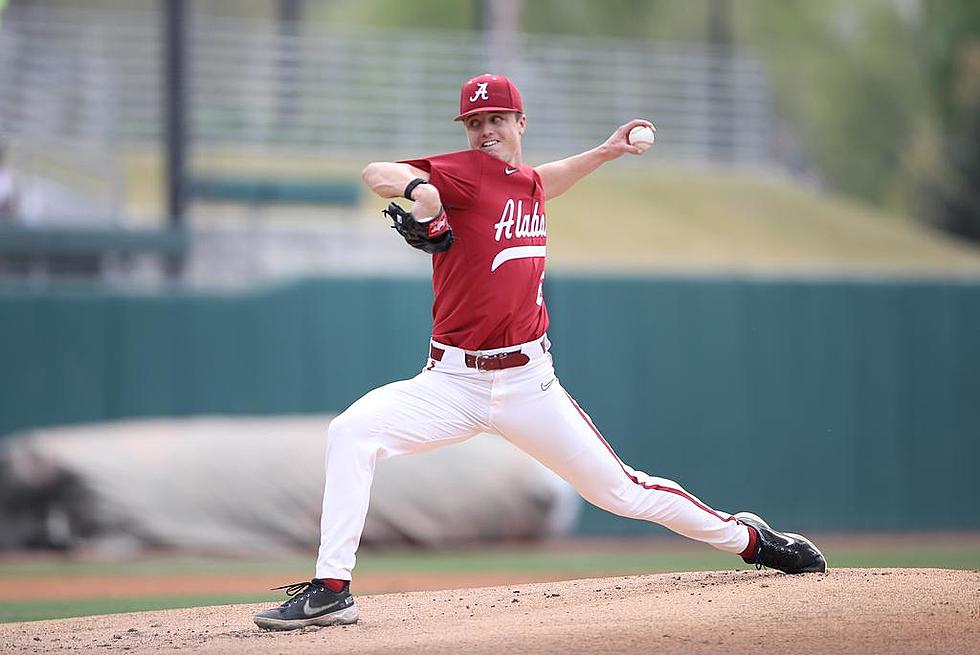 Former Alabama Pitcher Drafted by Diamondbacks
Crimson Tide Photos / UA Athletics
Former Alabama pitcher Grayson Hitt has been drafted as the No. 112 overall pick in the 2023 MLB Draft by the Arizona Diamondbacks.
Hitt spent three seasons at the Capstone (2021-23).  During his Tide tenure, he made 25 starts in 33 appearances, recording a 5.81 earned run average, 133 strikeouts, 117 hits, 84 runs, 76 earned runs, 70 walks, 16 home runs, 15 doubles, and a triple.
The Tenn., native is the second Alabama baseball alumnus to be drafted this year, joining former Alabama right fielder Andrew Pinckney. 
For more content on Alabama baseball and the 2023 MLB Draft from Kim Rankin, follow her on Twitter at @kmrankin1 and don't forget to visit Tide1009.com for daily content and access to our newsletter.
11 Year Throwback to Tide's WCWS Title
In honor of the 11 year anniversary, let's take a look back at the Alabama Crimson Tide's 2012 Women's College World Series championship.