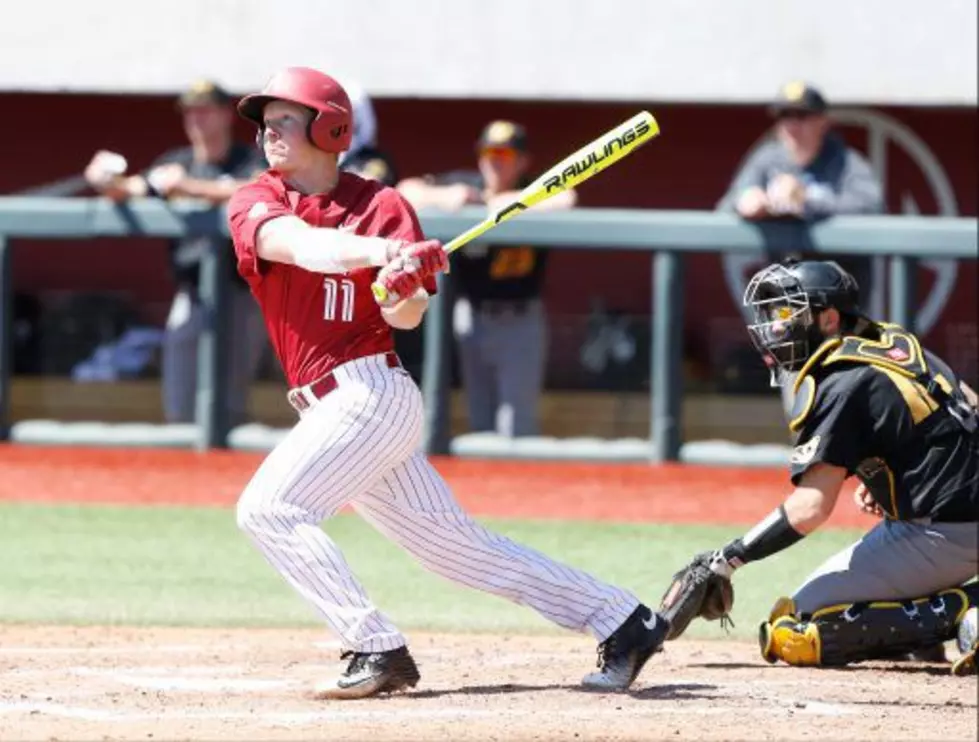 Alabama Baseball Kicks Off Home Stand With Midweek Matchups
Photo courtesy of Alabama Athletics
The Alabama Crimson Tide baseball team faces a jam-packed week with two midweek contests on Tuesday and Wednesday, followed by a weekend series against the rival Auburn Tigers.
On the bright side for the Crimson Tide, all five games this week will be played at Thomas-Sewell Stadium in Tuscaloosa, where they have a 17-5 record this season. A home stand might be just what this team needs after being swept by the Texas A&M Aggies over the weekend. Due to the losses, Alabama (21-16) fell to fifth-place in the SEC West, but sit just one game back of the sliding Auburn Tigers. Their first opponent of the week will be the Samford Bulldogs, who the Tide dominated 13-3 back in late February. This game will be followed up by Wednesday's matchup between Alabama and the Alcorn State Alcornites.
Alabama's two midweek opponents come into the week on totally opposite streaks. On one hand, the Samford Bulldogs (23-14) are currently one of the hottest teams in college baseball and bring a 12 game winning streak into Tuesday's matchup, including an impressive 12-3 win over then-No.21 Auburn. Offense and pitching have both been strengths for the Bulldogs during the win streak as five of the team's twelve wins have been shutouts. In addition, they have scored seven or more runs in eight of the twelve wins. Samford currently sits atop the Southern Conference standings with a 10-2 record in conference play.
On the opposite end of the spectrum, the Alcorn State Alcornites (8-27) will come into Wednesday's game on a nine-game losing streak. Pitching has been an obvious weakness for the team as they have given up atleast 11 runs in seven consecutive games. In fact, none of Alcorn State's qualified starting pitchers have an ERA under 5.00. Containing this Crimson Tide lineup should be quite a test for the pitching staff based on their recent performance. The Alcornites are currently in last place in the Southwestern Athletic Conference, possessing a 3-12 record.
First pitch for the Alabama Crimson Tide's game against the Samford Bulldogs is scheduled for Tuesday at 6 p.m. Wednesday's Alabama and Alcorn State matchup is currently scheduled for a 6 p.m. start as well.
Both games will be available to watch live via SEC Network+ or you can stream the Crimson Tide Sports Network broadcast of the games on Tide 102.9/100.9 or the Tide 102.9 app.