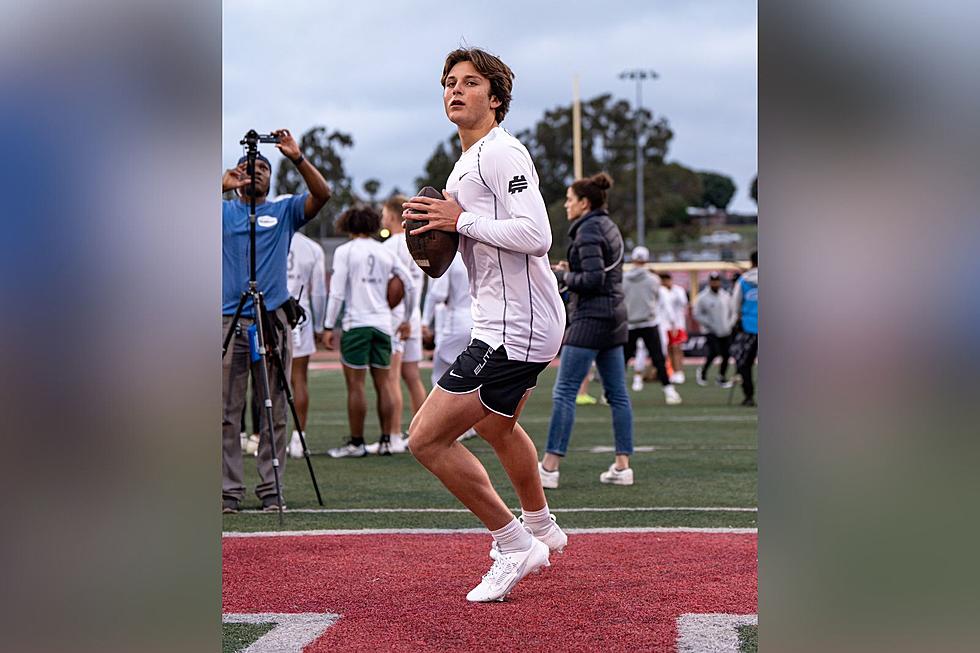 Alabama Commit Becomes New Top QB Prospect per On3 Rankings
Photo Courtesy of Elite 11 via Twitter, Canva.
Class of 2024 recruit and long-time Alabama commit Julian Sayin jumped to No. 7 in On3's updated recruit rankings, notably jumping Georgia commit Dylan Raiola to become On3's new top quarterback prospect.
Sayin was previously No. 18 in On3's ranking release.
"Potentially the most complete passer of the 2024 recruiting cycle. Checks nearly every box when it comes to positional traits as a quarterback. Throws with a tight, compact release. Beautiful deep ball thrower who consistently hits his receivers in stride. Very comfortable passer on the run, loses little to no velocity when throwing off-platform. Navigates the pocket with ease and with intention. Can drive the ball into tighter windows downfield but can also layer the ball into open space.[..] Decisive passer who reads the field quickly and efficiently. Measures in at just over 6-foot-1, nearly 185 pounds with a 9.5-inch hand. Leaner athletic frame with decent growth potential.[..] Arguably the safest quarterback prospect in the country and has every chance to become the first quarterback taken when he declares for the NFL draft." wrote On3Sports about Sayin.
Sayin is a crucial member of Alabama's 2024 class, which received a flurry of recruits over the weekend. The Tide earned the commitment of two prospects, three-star Justin Okoronkwo and four-star Zabien Brown.
The Tide continues to stay hot on the recruiting trail, once again proving the dominance and determination of Nick Saban.
Highest Earning Bama Pros of All-Time
The University of Alabama is known for constantly cranking out world-renowned athletes, but who of the best active or former pro players have the highest career contract earnings?
11 Year Throwback to Tide's WCWS Title
In honor of the 11 year anniversary, let's take a look back at the Alabama Crimson Tide's 2012 Women's College World Series championship.