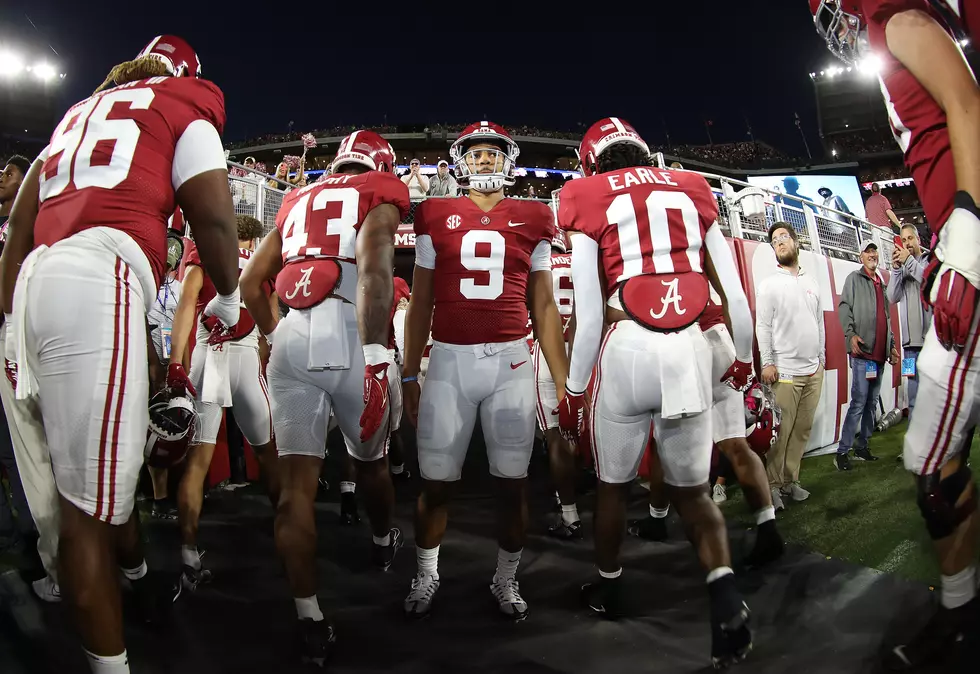 Alabama Falls in Latest AP Poll
Crimson Tide Photos / UA Athletics
The Alabama Crimson Tide fell to No. 3 in the latest AP Poll after its narrow victory against Texas A&M on Saturday night 24-20.
Alabama has 1,489 points and received 11 first-place votes.
The Georgia Bulldogs are the top-ranked team with 1,535 points and 32 first-place votes, while the Ohio State Buckeyes are narrowly behind at No. 2 with 1,507 points and 20 first-place votes.
Clemson (No. 4) and Michigan (No. 5) cap off the top five.
The Southeastern Conference has six teams in the top 25, including four in the top 10. Other SEC teams in the rankings are Tennessee at No. 6, Ole Miss at No. 9, Mississippi State at No. 16, and Kentucky at No. 22.
No. 3 Alabama travels to Rocky Top to take on No. 6 Tennessee on Saturday, October 15, 2022, at 2:30 p.m. CT on CBS. Coverage will be on Tide 100.9 and 95.3 The Bear.
Alabama vs Texas A&M Week 6 2022