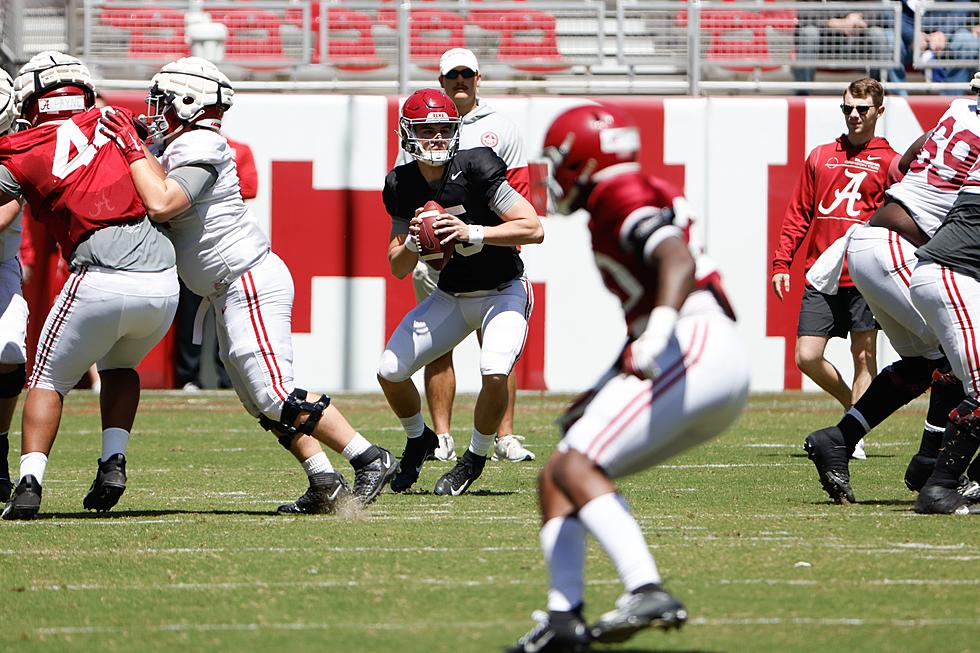 Alabama Football Adjusts 2023 Spring Practice Schedule
Crimson Tide Photos / UA Athletics
The Alabama Crimson Tide football program is in full rebuilding mode after finishing the 2022 season with an 11-2 record and missing the College Football Playoff. The Tide is replaced both offensive and defensive coordinators and will bring in a new starting quarterback after losing Heisman Trophy winner Bryce Young.
With that backdrop setting up the 2023 season Nick Saban will make a change to his spring practice schedule. According to sources the Alabama Crimson Tide football program will start its spring practice on Monday, March 20.
How does this break from Saban's usual routine?
The Crimson Tide usually begins practice on the Friday prior to the University of Alabama's spring break, however this season the Tide will have its first practice on the Monday the University's classes resume for spring break.
The University of Alabama is scheduled to hold its spring break from March 10-19.
What's the meaning of this deviation? No one can know exactly what Saban has in mind but it will condense the calendar for the program by a miniscule margin.
The Crimson Tide will have five weeks to complete its 15 allotted practices. The Alabama fan base is invited to the spring practice finale, A-Day is scheduled for Saturday, April 22. 
Who will impress from under center for the Tide? How will the defense replace its lost talent? Will both coordinators hit the ground running? Alabama's 2023 spring practice will go a long way to answering these questions and setting the table for the upcoming season.
Photos From the Crimson Tide's 2022 A-Day Game
Alabama's 12th Spring Practice 2022
Alabama was back on the practice field on Tuesday. The Tide started its final week of spring practice this week and will celebrate the end of spring practice with the annual A-Day Game on Saturday, April 16.
Alabama's Tenth Spring Practice 2022
The Crimson Tide was in the Hank Crisp Indoor Facility for the 10th practice of the spring session. Alabama is preparing for the second scrimmage of the session on Saturday as each player is looking to prove himself.