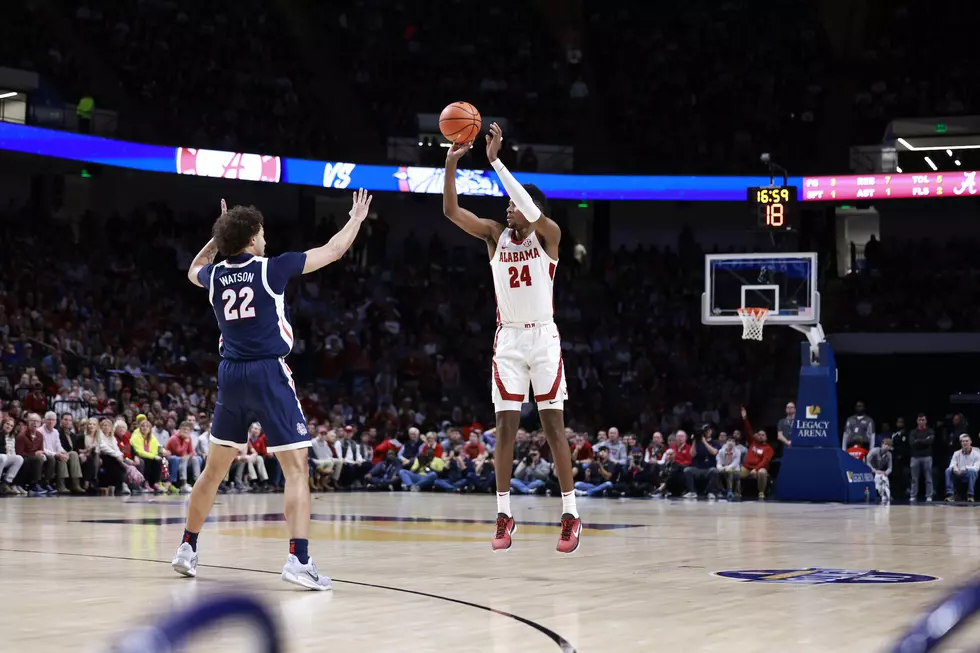 Alabama Forward Wins SEC Freshman of the Week
Crimson Tide Photos / UA Athletics
Alabama forward Brandon Miller won SEC Freshman of the Week this week after his performances against Memphis and Gonzaga.
Miller scored 24 points, eight rebounds, and five assists in Alabama's 91-88 win against Memphis and 36 points, six rebounds, and one assist in the Tide's 100-90 loss to Gonzaga.
He recorded multiple career-highs against the Bulldogs, including field goals field goals made and attempted, as well ad three-pointers attempted.
"His 36 points are the most by a Division I freshman this season," said the SEC press release.
The Tenn., native was one of two Tide freshmen who recorded career-best games last week.
Miller joins Georgia center Braelen Bridges in receiving conference honors this week.
The Alabama Crimson Tide men's basketball team plays Jackson State on Tuesday, December 20, 2022, at 6 p.m. CT. Coverage will be on Tide 100.9.
Alabama vs Gonzaga Basketball 2022