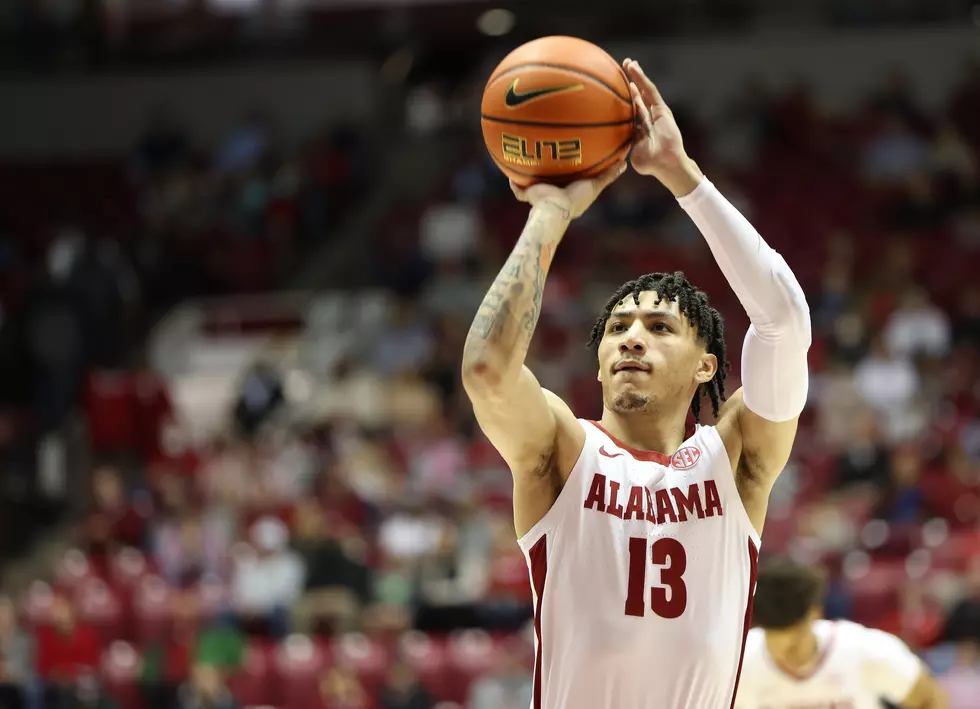 Alabama Guard Jahvon Quinerly is Named to Cousy Award Watch List
Crimson Tide Photos / UA Athletics
Senior Alabama Point Guard Jahvon Quinerly is returning to action this season after tearing his ACL during last year's NCAA Tournament.
He recently earned a preseason honor as he was named to the list of players to watch to win the Bob Cousy Award.
He comes back as the leading scorer from last season's squad where he averaged 13.8 points per game and also finished the season eighth in the conference in assists.
Since transferring from Villanova, Quinerly has been a major piece of the Tide basketball team. In two seasons, he has tallied 844 points in 63 games played and shot 34.2% from beyond the arc while pulling down 163 rebounds.
This preseason, Quinerly also earned a spot on the All-SEC second team, so there are high expectations for him going into this season.
Quinerly and the rest of the Crimson Tide will open the season ranked No. 20 in the AP Poll as they open the season on Nov. 7 against Longwood.
Alabama vs Mississippi State 2022
Hale County verses Sipsey Valley 2022
ACA versus Montevallo - 10/21/22
Sights from ACA and Montevallo's matchup on October 21.