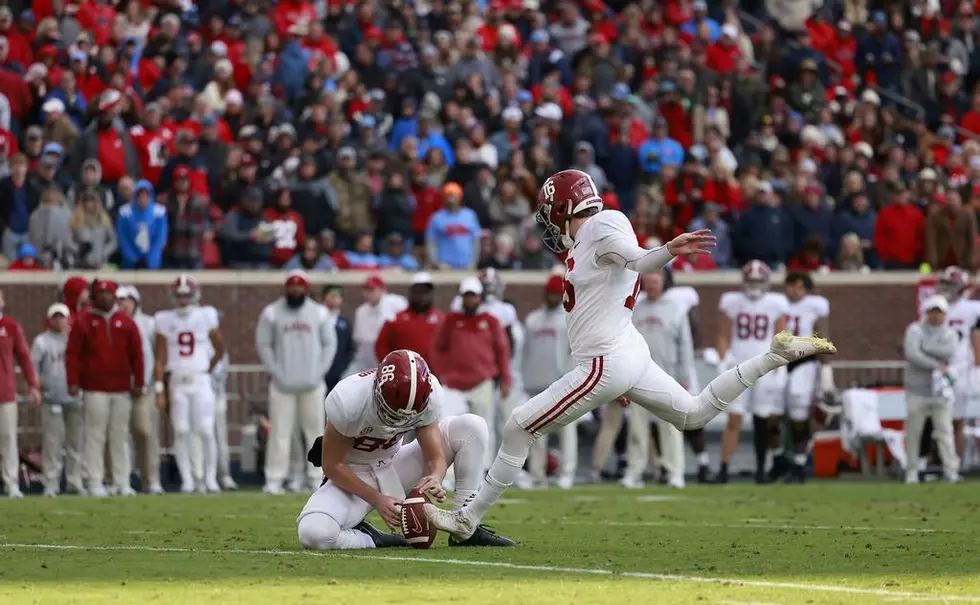 Alabama Kicker Wins SEC Special Teams Player of the Week
Crimson Tide Photos / UA Athletics
Alabama kicker Will Reichard is this week's SEC Special Teams Player of the Week.
The Hoover, Ala., native won the award for his performance in Alabama's 30-24 win against Ole Miss on Saturday afternoon.
The senior kicked a hat trick of crucial field goals to put the Tide on top of the Rebels. The first was a 39-yard try that tied the ballgame up at 17 in the third quarter. The next two came in the fourth quarter, a 23-yard one to give Alabama its first lead of the game and a 49-yard one with two minutes left in the game to extend the Tide's lead to six.
The six point lead forced Ole Miss to score a touchdown, instead of a field goal attempt, to win or send the game into the overtime. The Rebels got into the red zone on its last drive of the game,  but two incompletions, a sack, and a quarterback run for no gain forced a turnover on downs and sealed the Crimson Tide win.
He was also a perfect 3-for-3 in extra points kicked.
Reichard joins Byron Young in receiving conference honors this week as Young won SEC Co-Defensive Lineman Player of the Week.
Alabama hosts Austin Peay on Saturday, November 19, 2022, at 11 a.m. CT. Coverage will be on Tide 100.9 and 95.3. The Bear.
Alabama vs Mississippi State 2022