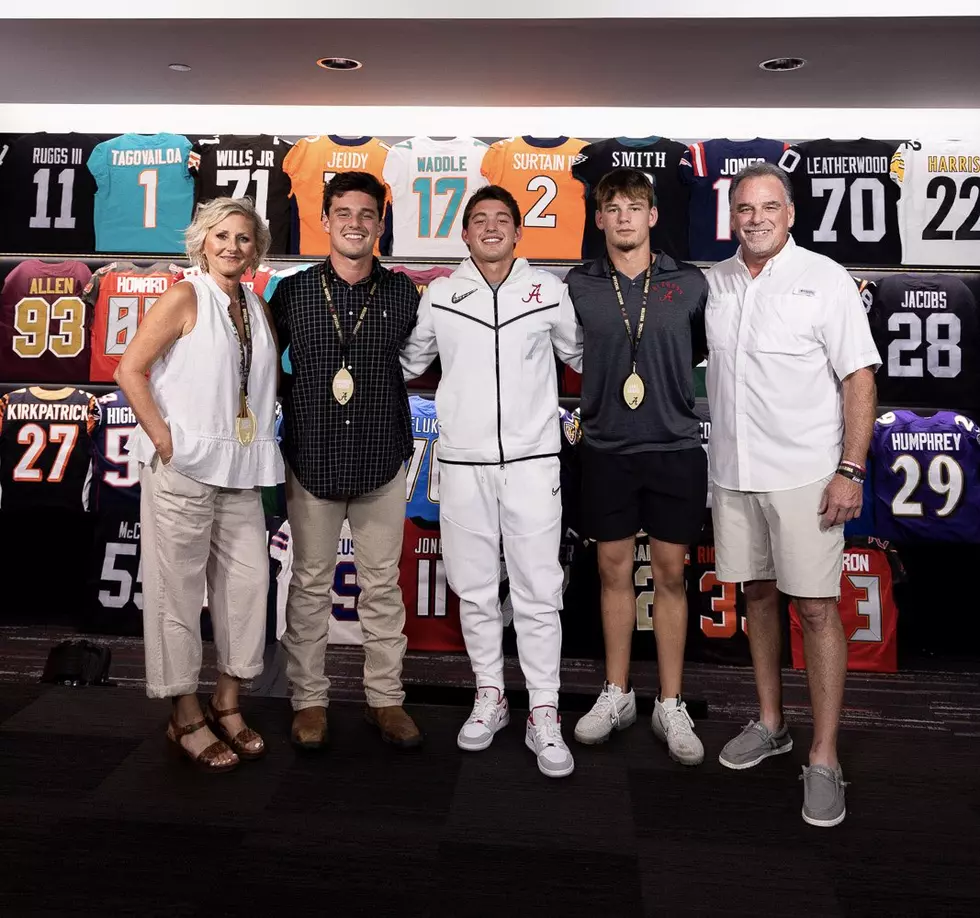 Alabama Lands 4-Star 2023 Wide Receiver Cole Adams
Picture courtesy of @Adams12Cole on Twitter
The Alabama Crimson Tide landed a commitment from class of 2023 wide receiver Cole Adams out of Owasso, Okla., on Wednesday. Adams is the ninth 2023 commit for the Tide and the first receiver.
Adams was also being recruited by and showing interest in University of Oklahoma and SEC West rival Arkansas. Three other SEC West programs were actively recruiting him.
Listed at 5'10" and 180 pounds, Adams is rated as a four star receiver by 247 Sports. While he is the 40th ranked receiver nationally, he is considered to be the number one receiver in Oklahoma and the number five overall player in the state, so many will view this as a blow to the Sooners' new head coach Brent Venables.
Adams has ran track during high school, in addition to playing football and clocks a 10.65 second 100 meter dash.
While Alabama has been off to a slow start for class of 2023 commitments, they have really gotten the ball rolling as Adams is the 5th in the last nine days.
Nick Saban's Coaching Tree: Where Are They Now?
Alabama's Second Spring Scrimmage 2022
The Alabama Crimson Tide was back in action on Saturday in Bryant-Denny Stadium for its second scrimmage of the spring season. Alabama will return to Bryant-Denny for the spring finale on Saturday, April 16.
Alabama's Third Spring Practice 2022
The Alabama Crimson Tide hit the practice field for the first time in full pads on Wednesday afternoon for the third practice session of 2022.