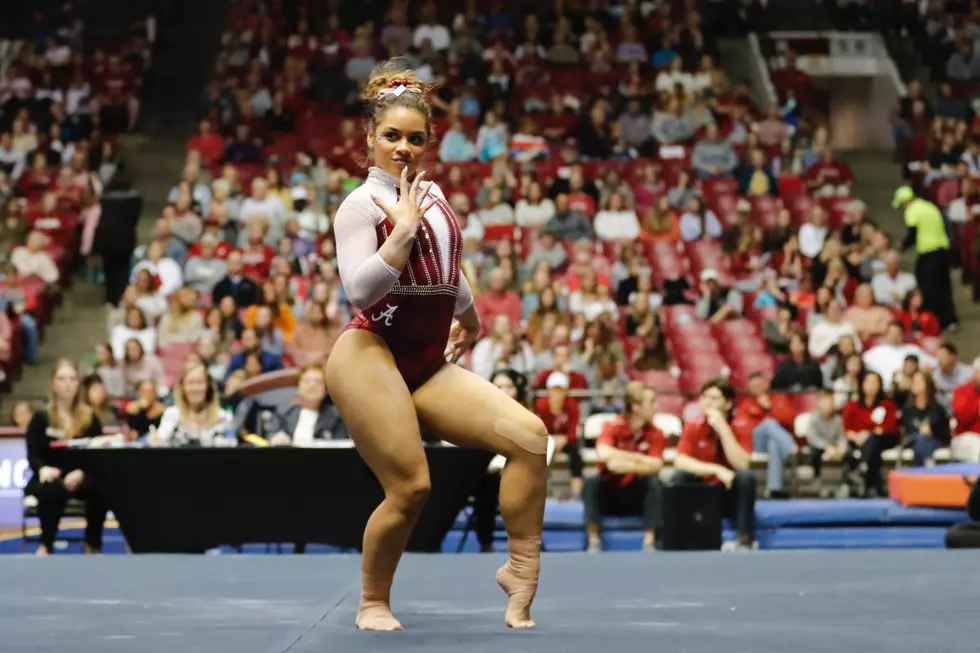 Alabama Loses Home Opener
Photo Courtesy of SI.com
The ninth ranked Alabama Crimson Tide Gymnastics team lost its home opener 198.25 to 197.4 to number one ranked Oklahoma. Coleman Colieseum hosted its "Capes and Crowns" night for the fans but the Tide came up short against the defending national champions. Oklahoma outscored the Tide gymnasts in each of the four categories in Tuscaloosa to improve its record to 5-0 on the season.
Alabama lost its second consecutive meet of the season after losing to Auburn in the season opener last Friday night. The Tide improved its scoring output by 1.375 and posted its highest overall score since 2018 but it wasn't enough to win as the Sooners posted its highest score of the season.
Freshman Makarri Doggette was the standout gymnast for the Crimson Tide as she scored a 9.9 or better in each of the three events she participated in, the bars, beam and on the floor exercise. The Tide saw two gymnasts fall off the balance beam in Auburn last week, but bounced back at home tonight with all six competitors scoring 9.8 or better. Doggette notched a 9.9 and fellow freshman Luisa Blanco chipped in with a 9.925.
Oklahoma Sooner senior Maggie Nichols won the All Around competition contributing 39.825 points to the defending champions score. Nichols was awarded a perfect 10 on the vault, her first of the year and her 18th of her collegiate career; she also led the Sooners with a 9.95 on bars, and 9.975 on the floor and trailed Anastasia Webb's 9.95 with a 9.9.
Next up for Alabama is a road trip Fort Worth, Texas to compete against Oklahoma, Georgia and Denver in the 2020 Metroplex challenge next Saturday, January 25. Keep it locked in with Tide 100.9fm, tide1009.com/listen-live and the TIDE APP for all your updates on the Alabama Crimson Tide.