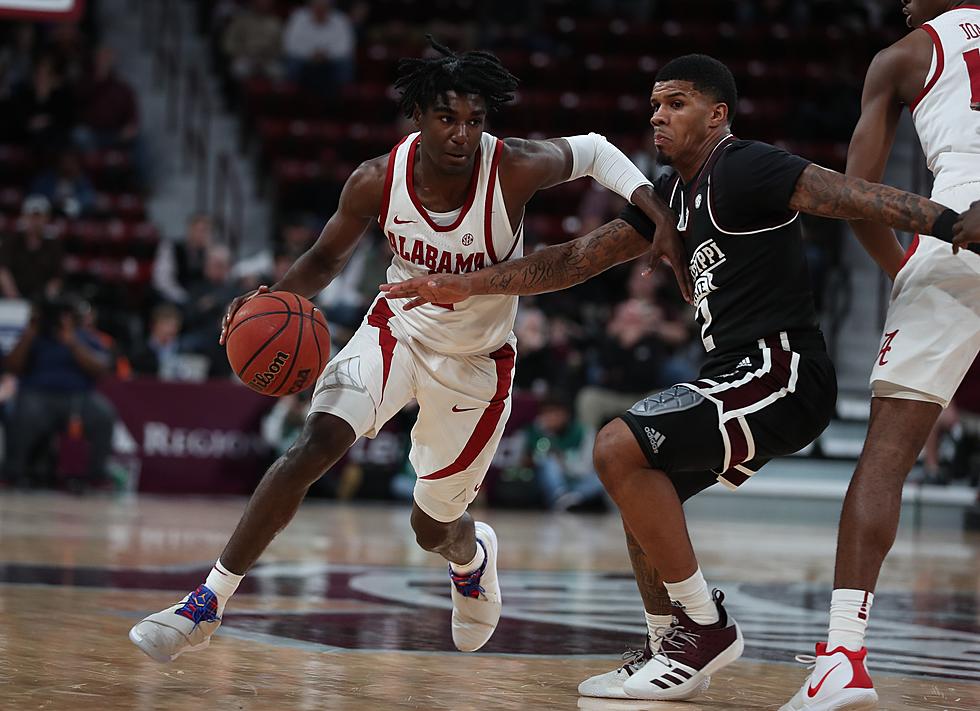 Alabama Men's Basketball Falls at Mississippi State, 81-62
Crimson Tide Photos / UA Athletics
The Alabama men's basketball team fell on the road in Humphrey Coliseum on Tuesday night, dropping an 81-62 contest. With the loss, the Tide and Bulldogs split the season series for the second consecutive year (Alabama defeated Mississippi State, 83-79, back on Jan. 29 in Tuscaloosa).
Freshman Kira Lewis Jr. led four Alabama players in double figures with 17 points to go along with a career-high tying five rebounds. Junior Tevin Mack scored 13 points with junior Dazon Ingram adding 12 points of his own. Senior Donta Hall went 5-of-6 from the field for 11 points and a team-leading seven rebounds and three blocks.
Mississippi State (17-7, 5-6 SEC) led for the entire game shooting 49 percent from the field and 47 percent from three. Lamar Peters led all scorers in the game with 22 points, while Quindarry Weatherspoon added 20 points – 14 coming in the second half.
Alabama (15-9, 6-5) will return to Tuscaloosa on Saturday afternoon when it welcomes Florida to Coleman Coliseum. The game is scheduled to tipoff at 1 p.m. CT and will be televised on ESPNU.