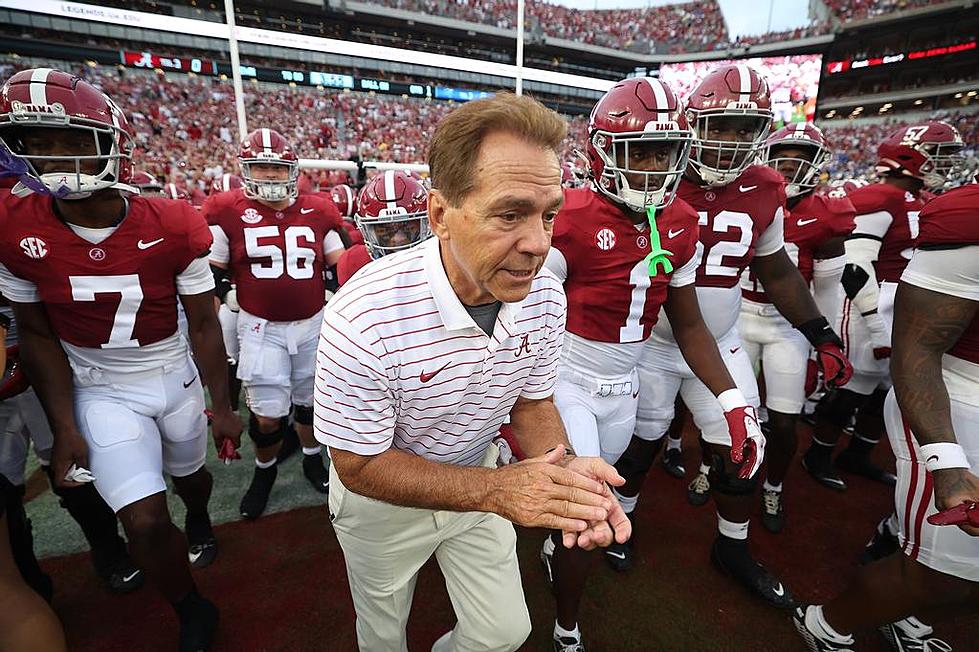 Alabama Moves Up in Latest AP Poll
Crimson Tide Photos / UA Athletics
The Alabama Crimson Tide football team has moved up one spot to No. 3 in this week's AP Poll with 1,424 points.
Georgia remains the top-ranked team with 1,569 points and 58 first-places votes, followed by Michigan at No. 2 with  1,485 points and two first-place votes, Florida State at No. 4 with 1,384 points and three first-place votes, and Ohio State caps off the top five with 1,308 points.
Six SEC teams made the rankings this week. Joining the Tide and Bulldogs is Tennessee at No. 9 with 975 points, LSU at No. 14 with 706 points, Ole Miss at No. 20, and Texas A&M at No. 23 with 267 points.
To see the full rankings, click here. 
The Crimson Tide will play the Longhorns on Saturday, Sept. 9, 2023, at 6 p.m. CT. Coverage will be on Tide 100.9 FM and the Tide 100.9 app which is free to download in the App Store.
For more content on Alabama football from Kim Rankin, follow her on X/Twitter at @kmrankin1 and don't forget to visit Tide1009.com for daily content and access to our newsletter.
Alabama vs. Middle Tennessee State