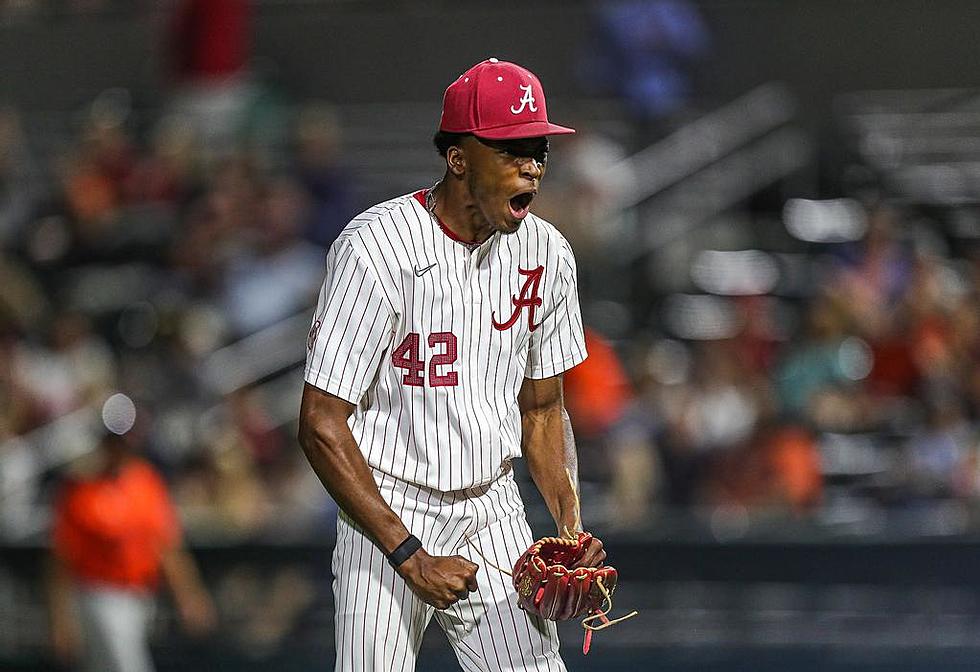 Alabama Pitcher Returning to the Capstone for 2024 Season
Crimson Tide Photos / UA Athletics
A familiar face will be playing at The Joe next year.
Left-handed pitcher Alton Davis II announced that he will be returning to the Capstone for the 2024 season via an Instagram post on Tuesday night.
"Let's Roll Meet me at The Joe in 2024," wrote Davis.
The Ala., native become the Crimson Tide's closer this past season. He recorded a 1-2 record, as well as a 5.35 earned run average, 34 hits, 32 strikeouts, 20 runs (20 earned), 12 walks, and eight saves.

Davis also was named to the National Collegiate Baseball Writers Association Freshman All-America Second-Team and was invited to USA Baseball Collegiate National Team's training camp this month.
For more content on Alabama baseball from Kim Rankin, follow her on Twitter at @kmrankin1 and don't forget to visit Tide1009.com for daily content and access to our newsletter.
Alabama Baseball 2023 Roster
Take a look at the Alabama baseball roster for the 2023 season.