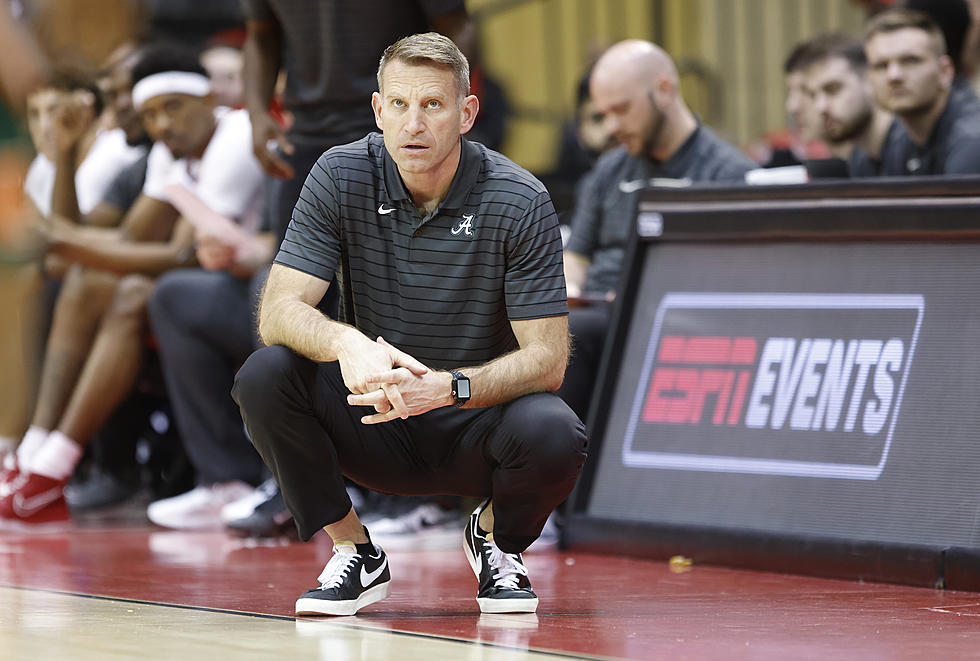 Alabama Rolls Past Lithuania "B" Team 120-61
Robert Sutton/CrimsonTidePhotos
Alabama basketball was back in action today as they routed the Lithuanian "B" team today in Paris, France 120-61 to improve to 2-0 on the foreign tour.
The Crimson Tide got off to a hot start offensively outscoring Lithuania 20-5 in the first four minutes of action. Texas Tech transfer Nimari Burnett had 10 points through the first four minutes before Lithuania called a timeout to try and stop the Crimson Tide momentum.
However the timeout proved to be ineffective as Alabama went on to score 40 points in the first quarter and had a 40-14 lead going into the second period.
The 2021 SEC Champions continued to build on their lead as they outscored Lithuania 24-14 in the second quarter and had a commanding 64-28 lead at intermission.
In the second half it was "Miller Time" as freshman forward Brandon Miller took over. The McDonald's All-American dropped 19 points and finished with 28. Burnett also joined Miller in double figure with 19 while shooting 100% from 3-point.
Junior Darius Miles and freshman Noah Clowney both finished the game with 13 points, transfer guard Mark Sears had nine and transfer Dom Welch finished with a double-double, having 11 points and 10 rebounds.
Highest Rated Recruits in Bama Hoops History
Take a look at the highest rated recruits to play for Alabama since 2000 according to 247Sports.
Alabama Basketball Players Who've Played in the NBA