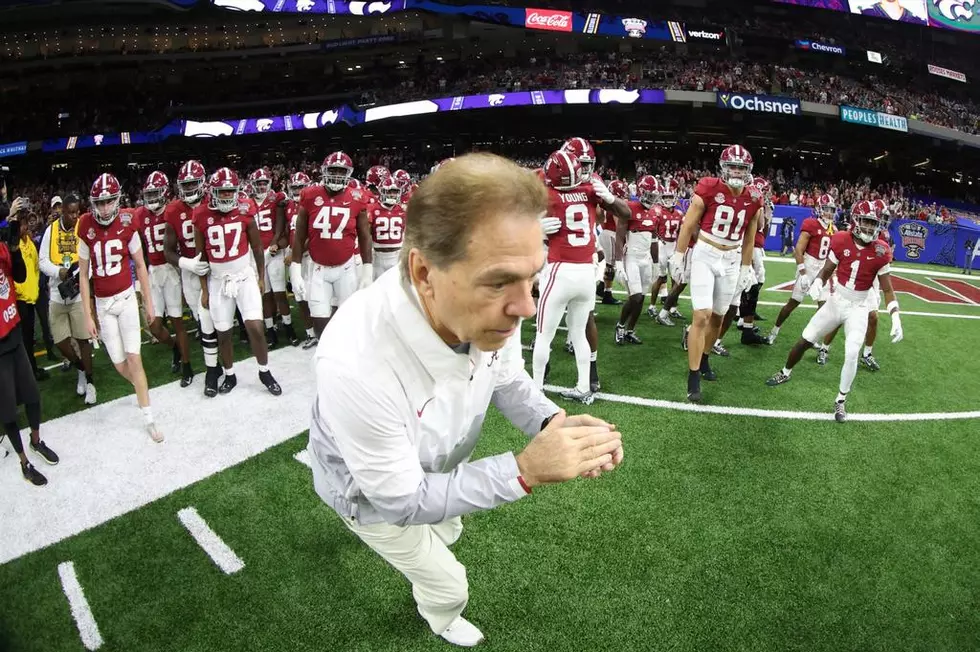 Alabama Stays Put in Final AP Poll of Season
Crimson Tide Photos / UA Athletics
The 2022 college football season has come to an end with Georgia being crowned the national champions after a 65-7 win over TCU on Monday evening.
The Associated Press released its final rankings of the season shortly after the game ended.
The Bulldogs are the top-ranked team, followed by TCU at No. 2, Michigan at No. 3, and Ohio State at No. 4.
The Alabama Crimson Tide remained at No. 5 with 1,303 points.
Six SEC teams made the final rankings. Joining Georgia and Alabama is Tennessee at No. 6, LSU at No. 16, Mississippi State at No. 20, and South Carolina at No. 23.
To see the full list of rankings, click here. 
Alabama vs Auburn 2022