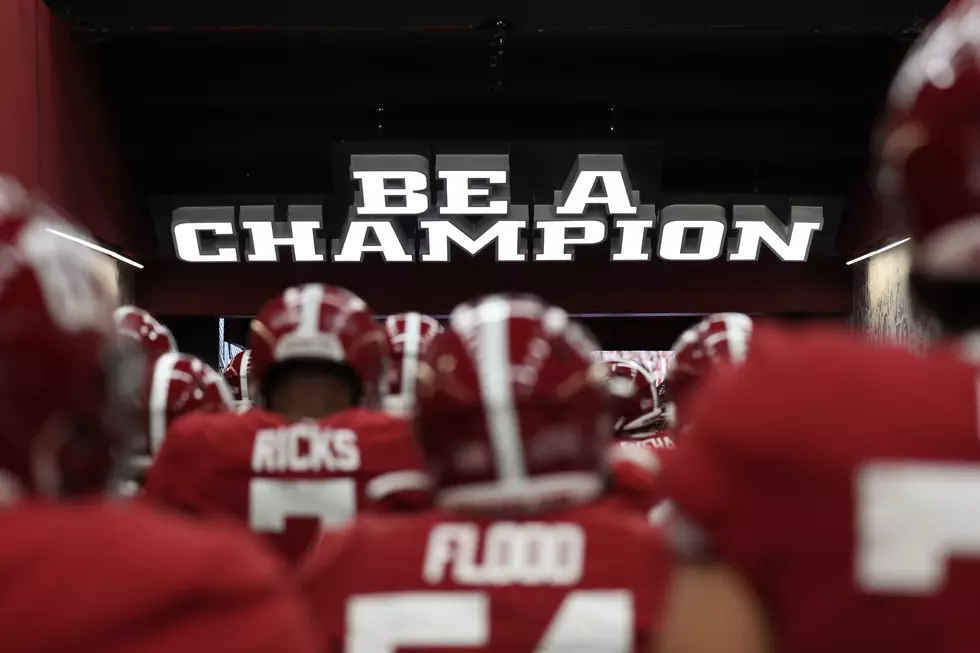 Alabama vs. Austin Peay First Quarter Update
Crimson Tide Photos / UA Athletics
After one quarter of play in Bryant-Denny Stadium, Alabama leads the Austin Peay Governors by a score of 7-0.
Alabama has two turnovers, both fumbles, and has already had to go for a fourth down conversion.
The first fumble came after an Austin Peay three-and-out. The ensuing punt hit Kendrick Law in the back as he was getting down field for coverage and bounced right to a Governors specialist.
Isaiah Bond had the ball ripped from his hands by Demetries Ford as he went to the ground after a reception.
Offensively, the passing game isn't doing much. Austin Peay is all over the short and lateral passes, including the play on which Bond fumbled. However, Jase McClellan is shaping up to have a career day. Through one quarter, he has 73 yards and a touchdown on eight attempts.
Roydell Williams is also moving the ball effectively. He's carried the ball four times for 27 yards. Throw in a seven yard scramble from Bryce Young and Alabama has 107 rushing yards in one quarter.
The defense needs to tighten up. So far, they've allowed the Governors fast paced offense to amass 77 yards and get down to the goal line.
Pickens County vs. Marion County in the third round of the AHSAA class 1A playoffs
Pickens County defeated Marion County 40-14 in the third round of the AHSAA class 1A playoffs
Hillcrest vs Holt