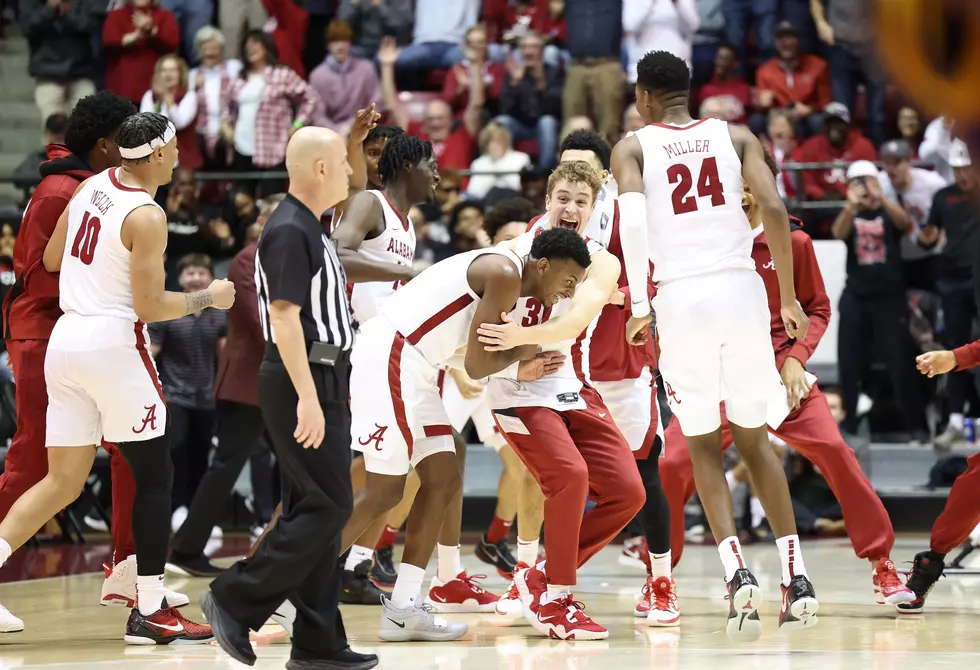 Alabama vs Vanderbilt Preview
Crimson Tide Photos / UA Athletics
The Alabama Crimson Tide is on a roll and look to keep the momentum going against a very dangerous Vanderbilt team tonight inside Memorial Gymnasium.
Alabama is still currently ranked fourth in the country despite beating the fifteenth ranked Arkansas Razorbacks handily at Bud Walton Arena and dominating the LSU Tigers by 40 on Saturday afternoon.
The Crimson Tide could be in for an emotional game with the recent news that junior Darius Miles was charged with capital murder Sunday in a shooting that took place over the weekend that resulted in the death of a 23-year-old female.
"It's really a tragedy all around, but especially for Jamea and her family. Wish we weren't having to address this situation, but we've got to pull together as a team at this point and really be there for each other," Nate Oats said yesterday.
In other news, tonight will be a big homecoming game for freshman sensation Brandon Miller. The Tennessee native grew up in Antioch which is about 30 minutes south of Nashville. Miller is coming off another big performance against LSU. The SEC Freshman of the Week dropped 31 points on 68 percent shooting from the floor with nine boards.
As for Vanderbilt, it is also coming off an impressive win themselves against Arkansas 97-84 on Saturday. With the departure of Scotty Pippin Jr the Commodores are led in scoring by senior Liam Robbins. The 7-footer is averaging 13.2 points per game on 54 percent shooting. Robbins also averages 5.9 rebounds per game and 2.9 blocks which ranks second in the SEC. Senior Jordan Wright is the team's second leading score at 10.7 on 42% shooting.
The last time these two teams squared off Vanderbilt got the better of the Crimson Tide in the SEC Tournament 82-76. Alabama (15-2), (4-0) looks to bounce back tonight against Vanderbilt (9-8), (2-2) at 7:30 on the SEC Network inside Memorial Gymnasium.
Alabama vs LSU
Alabama vs Arkansas Basketball January 11 2023