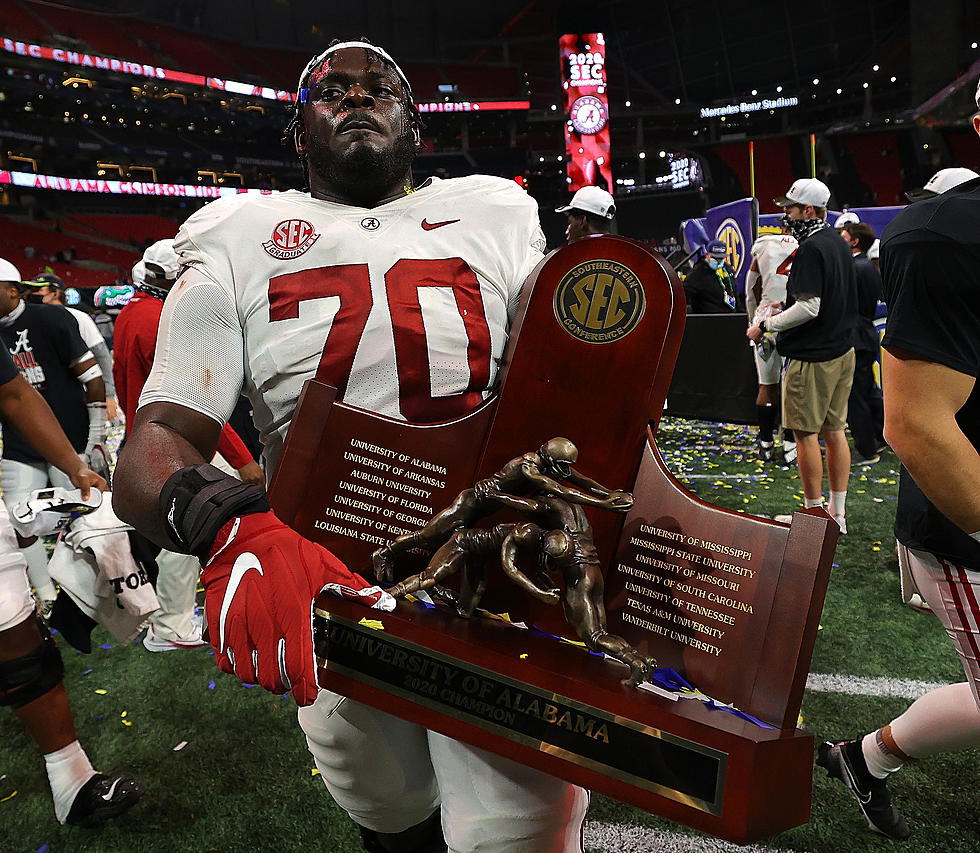 Alex Leatherwood Involved in Serious Car Accident
Getty Images
Former Crimson Tide offensive lineman and current Chicago Bear Alex Leatherwood was reportedly involved in a serious car accident on Saturday around noon.
The accident sent a woman involved to the hospital. Additionally, when a witness attempted to help Leatherwood out of his vehicle, he appeared to be unconscious.
The woman that was sent to the hospital is recovering and seems to be doing well.
Whether Leatherwood regained consciousness at the scene or was never unconscious in the first place, he refused medical attention on the site of the crash and does not appear to have any serious injuries at this time. All parties involved managed to avoid substantial harm.
Leatherwood has had a rough go of it since entering the NFL and this could potentially be another set back for him. After being selected 17th overall in the 2021 NFL Draft by the Las Vegas Raiders, Leatherwood struggled immensely as a rookie. He was moved from right tackle to right guard in week five of last season and was waived by the Raiders after just one season.
The Bears claimed Leatherwood off waivers on August 31 and placed him on the reserve/non-football injury list on September 14. He had been designated to return to practice on October 12.
LOOK: Pictures From the Last 15 Years of Wins Over Tennessee
A series of photos from 13 of the last 15 wins in a row Alabama has had over Tennessee.
Northridge vs Hueytown
A collection of photos from the game between Northridge and Hueytown on 10/14/22