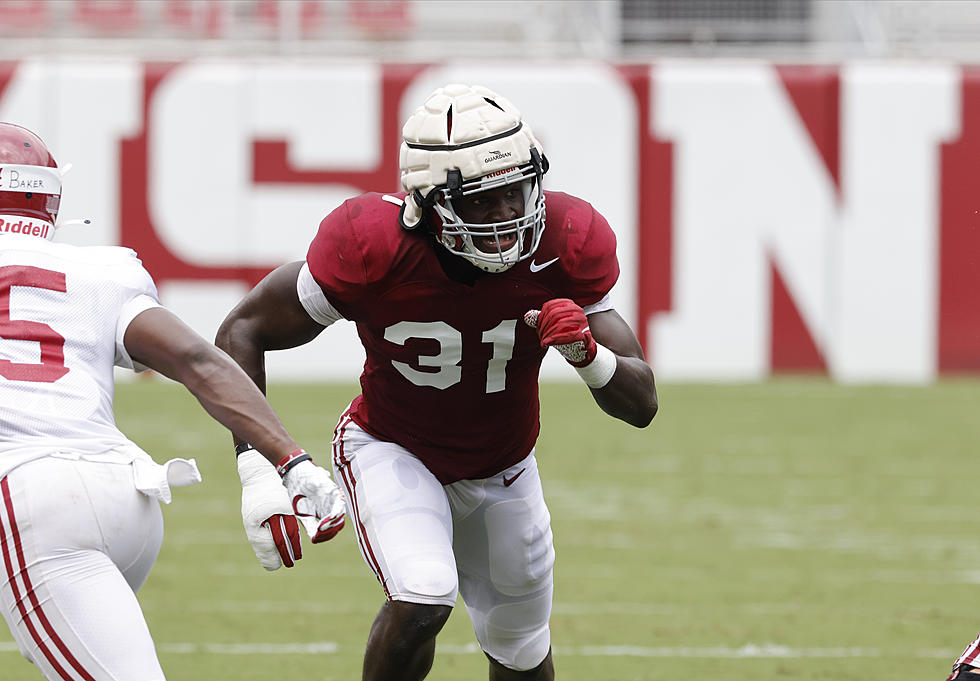 Anderson and Neal Lead Pack of AP Preseason All-Americans
Crimson Tide Photos / UA Athletics
The Alabama Crimson Tide had five players named to the AP Preseason All-Americans teams, two on the first team, three on the second.
1st Team
Evan Neal, JR, Left Tackle
Will Anderson, SO, Edge Linebacker
2nd Team
Emil Ekiyor, JR, Right Guard
John Metchie III, JR, Wide Receiver
Christian Harris, JR, Linebacker
Alabama was among eight teams with at least two All-Americans on the first team, though Iowa State and Notre Dame led the country with three each.
Evan Neal enters his first season as the starting left tackle after starting as at left guard his freshman season and right tackle last season. He's widely regarded as one of the best tackles in the country, as proven by his placement on the All-America team.
Will Anderson stands to be one of the country's top pass rushers off a fantastic freshman season in which he recorded 7 sacks and 10.5 tackles for loss.
"He's been really good," Saban said about Anderson after the second scrimmage. "Will's probably the guy that creates more havoc for our defense in terms of his ability to pass rush. He understands the whole scheme."
John Metchie heads into his third season at Alabama as the team's number one receiving option. in 2020, Metchie stepped up as the second option for Mac Jones catching 55 passes for 916 yards 6 touchdowns.
Christian Harris will line up at Will Linebacker next to Tennessee transfer Henry To'o To'o. In two seasons as a starting linebacker for the Crimson Tide, Harris 140 tackles, 4.5 sacks, an interception and a fumble recovery.
Emil Ekiyor returns as the right guard for Alabama after a stellar 2020 season where he played 835 snaps during the season and missed only one assignment and committed one penalty.
Alabama Football's Second Fall Scrimmage
The Crimson Tide was back at it on Saturday in Bryant-Denny Stadium. The Tide was more focused on execution of the offense and defense as the Tide is two weeks away from playing Miami in the season opening game.
The 2021 Alabama Football Schedule in Photos
Crimson Tide's NFL Draft First-Rounders During Saban's Tenure
Take a look back on the Crimson Tide's first round selections under head coach Nick Saban.