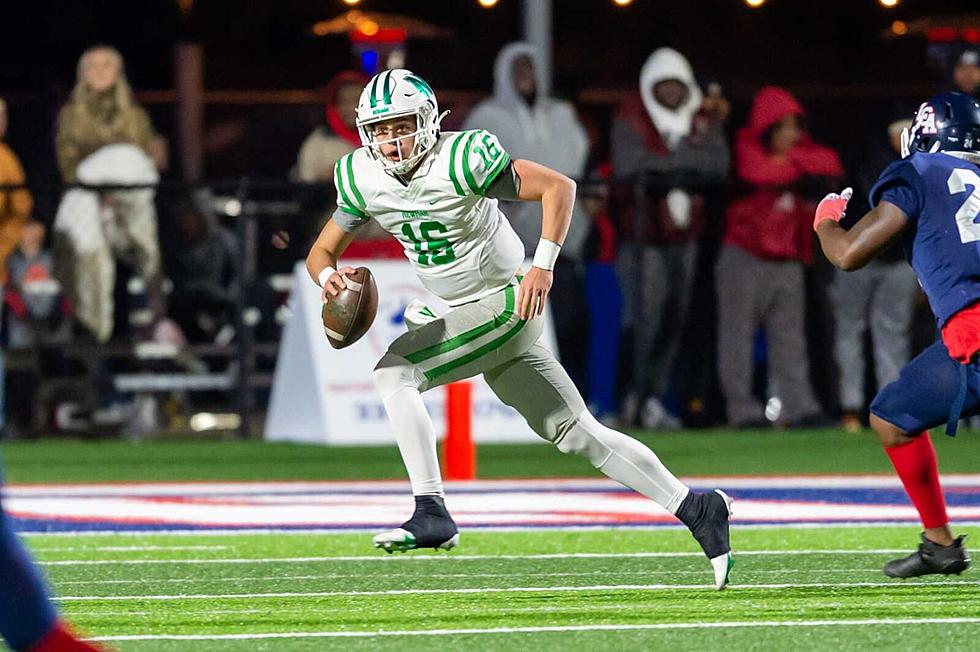 Arch Manning Cements Capstone Visit
Photo Courtesy @rmftstore on Twitter
The  No. 1 class of 2023 prospect Arch Manning is officially visiting The Capstone this summer.
The five-star quarterback will start his three week road trip in Athens, Ga., from June 3-5, 2022, then will head to Tuscaloosa, Ala., from June 10-12, 2022, and finishes up visiting Austin, Texas from June 17-19, 2022.
The Longhorns have been the favorite to land the dual-threat out of football's royal family, but the Crimson Tide have continued to stay in the mix. According to 247 Sports, Manning has already had three unofficial visits to Tuscaloosa dating back as far as last year.
During his junior season, Manning went 148-of-228 for 1,947 yards, 26 touchdowns, and four interceptions, along with 41 rushing attempts for 381 yards, and seven touchdowns, leading the team to a 7-3 record and went to the 2021 LSHAA Division III semifinals where the team lost to Lafayette Christian 49-7.
"Good height and overall frame potential. Relatively lean, athletic build and carries existing weight well. One-of-a-kind quarterback pedigree. Natural pocket passer with pro-style feel, but good functional athlete with terrific off-schedule instincts and playmaking ability. Junior season has shown improved running ability in designed situations and continued dangerous scrambling effectiveness. Looks first to throw when on the move, but capable of gaining chunk yards and converting money downs with his legs," said 247 Sports Midlands region recruiting analyst Gabe Brooks.
Alabama is one of 15 schools that have sent Manning an offer thus far, joining some big programs like Ole Miss, Oklahoma, Notre Dame and Georgia.
Nick Saban's Coaching Tree: Where Are They Now?
Crimson Tide's NFL Draft First-Rounders During Saban's Tenure
Take a look back on the Crimson Tide's first round selections under head coach Nick Saban.